A Cross-Sectional survey of Intending Migrants in Anambra State
Keywords:
Intention to migrate, gender, age, education, place of residents
Abstract
Anambra state is one of the southeastern states of Nigeria and plays a pivotal role in the area of commercial, educational, industrial and agricultural development of the nation. As migration (JAPA syndrome) continue to hit the nation with the resultant consequences, experts are worried about the sustainability of the state potentials given that the best brains are emigrating and many more might have the intention to migrate. This study explores the extent of the intention to migrate among Anambra residents. The study employed a cross-sectional survey design which utilizes a computer assisted personal interview (CAPI) to collect data from 1567, Anambra residents from the three senatorial zones. These participants were selected through a four-step multi-stage sampling. The result showed that a significant proportion of the participants reported their intention to migrate. Also, the result showed some variation in the distribution of intending migrants along educational qualification, place of residence, gender and age. It was recommended that concerned agencies (governmental and non-government) should source for the prototype of other states which have implemented a programme of "adjust negative migration intention" and preparing the residents for regular migration.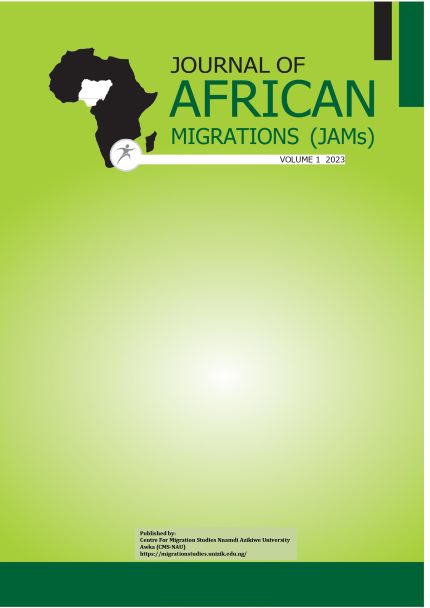 Downloads