The African Migrant, European Dreams and Destination Realities
Keywords:
African Migrants, European Dreams, Destination Realities, irregular migration
Abstract
The perception of Europe as an economic fortress by many Africans have led to a tremendous spike in irregular migrant activities. While many die during the migration process, there are some who still make it to their different destinations in Europe. What
this research has done is to explore the representations of the experiences of irregular migration in two documentaries: Letters from Libya (2015) and Surprising Europe (2011). The researchers argued that a significant policy push in the adoption of a noneromanticised approach to the representation of irregular migration by the cultural industries in Africa will contribute immensely to the fight against irregular migration in Africa.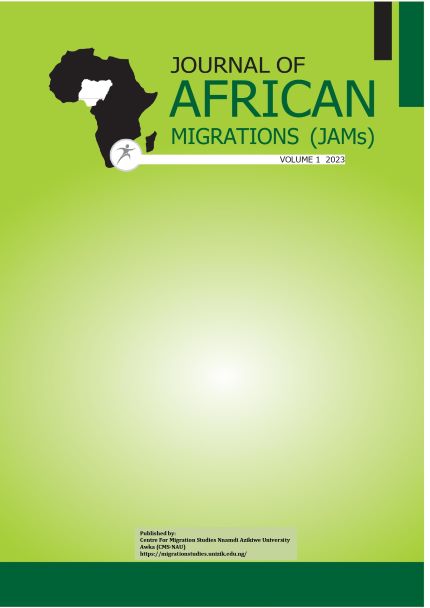 Downloads