An Assessment of the Freedom of Information Act (2011) based on Article 19 Model of International Principles and Standards
Keywords:
Freedom of Information, Freedom of Information Act, Public Information, Access to information, International Principles
Abstract
Freedom of information (FOI) is a fundamental right established under international law which
guarantees access to government information, subject to stringent exemptions. Nigeria enacted
the Freedom of Information Act (FOIA) in 2011, as a key tool in securing democracy and
responsible governance. However, there is serious risk in creating a futile law and to ensure that
the law is more than emblematic; it should be drawn to express international principles and best
practice. The law is only as good as the quality of the law, which is to assure access to public
information. The doctrinal methodology was adopted with the aim of evaluating the FOIA vis-avis
the Article 19 model of International Principles in order to determine its level of compliance
with international standards. The evaluation reveals that the FOIA falls to measure up to
international standard requirements such as, narrow scope of exemptions, effective dispute
resolution mechanism and promotional measures. These shortfalls should be addressed through
legislative reforms, to ensure that the object of the Act, which is to guarantee full access to public
information, is attained.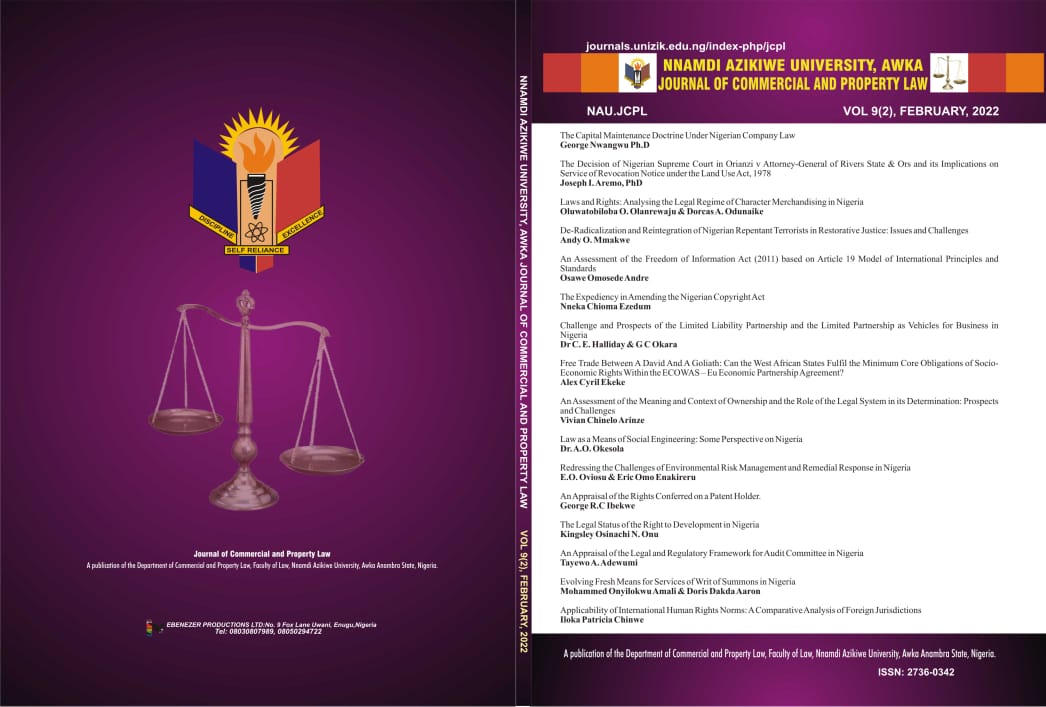 Downloads