Redressing the Challenges of Environmental Risk Management and Remedial Response in Nigeria
Abstract
Environmental risk simply refers to the disaster which affects lives and properties within
environment as a result of the actions of man and other natural phenomenon. Environmental risks
in Nigeria are of different types ranging from pollution, Ozone layer depletion, land degradation,
flooding, global warming, deforestation, soil erosion and atmospheric contamination. These
problems are classified as natural, developmental and socio-economic. This study reflects on
critical issues relating to flooding and wind erosion in Nigeria such as causes, impacts and
remedies. On this parlance, an evaluation is done on environmental risk management as a remedy
to curtailing flooding and wind erosion menaces in Nigeria. The study examines various
strategies of environmental risk management which include risk avoidance, risk retention, risk
transfer, risk reduction, diversification and establishment of risk management monitoring teams
and factors responsible such as rapid population growth, urbanization, poor urban planning and
climate change especially in increased frequency and intensity of rainfall. The study recommends
the adoption of the European Union framework which requires allconstituting states to prepare
flood hazard/ risk maps, it is stronglyrecommended that legislation that requires each State of
Nigeria toproduce a flood hazard or risk map will strengthen existinginstitutional frame work and
enhance increased responsibility towardsflood risk management among the various states.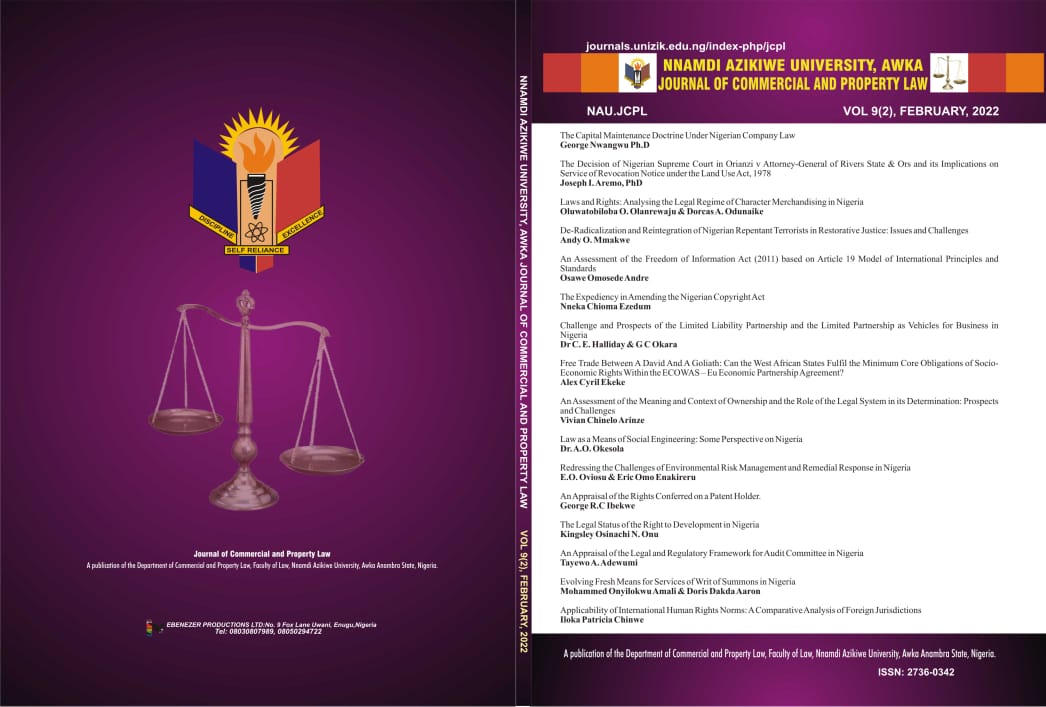 Downloads