Rethinking Winding Up as a Distress Remedy under CAMA 2020
Keywords:
illiquidity, rescue plan, winding up, insolvency, distress
Abstract
Modern commerce is law driven. The law is interested in the activities, existence and wellbeing of companies which are core components of the economy of any nation. It is in this connection that the legislature sets out the framework for the operation and management of companies for the purpose of engendering their prosperity, and that of entities who are either members or persons who transact with them. However, one significant threat a company faces, irrespective of size and nature of operation is illiquidity. Illiquidity in a company usually begets distress which ultimately may be its death knell. This work finds that a company in distress in Nigeria invariably gets shipped out to a receiver or receiver/liquidator and ends up being wound up. The paper interrogates the winding up provisions under the Nigerian laws and finds that they suffer from grave inadequacies with no in-built safeguards to further the interest of the company and its shareholders. In essence the provisions lack a competitive edge in the modern economic field. The paper advocates for legislative reform to provide for a rescue plan for companies in distress, particularly as going concerns, rather than the fatality inherent in winding up orders.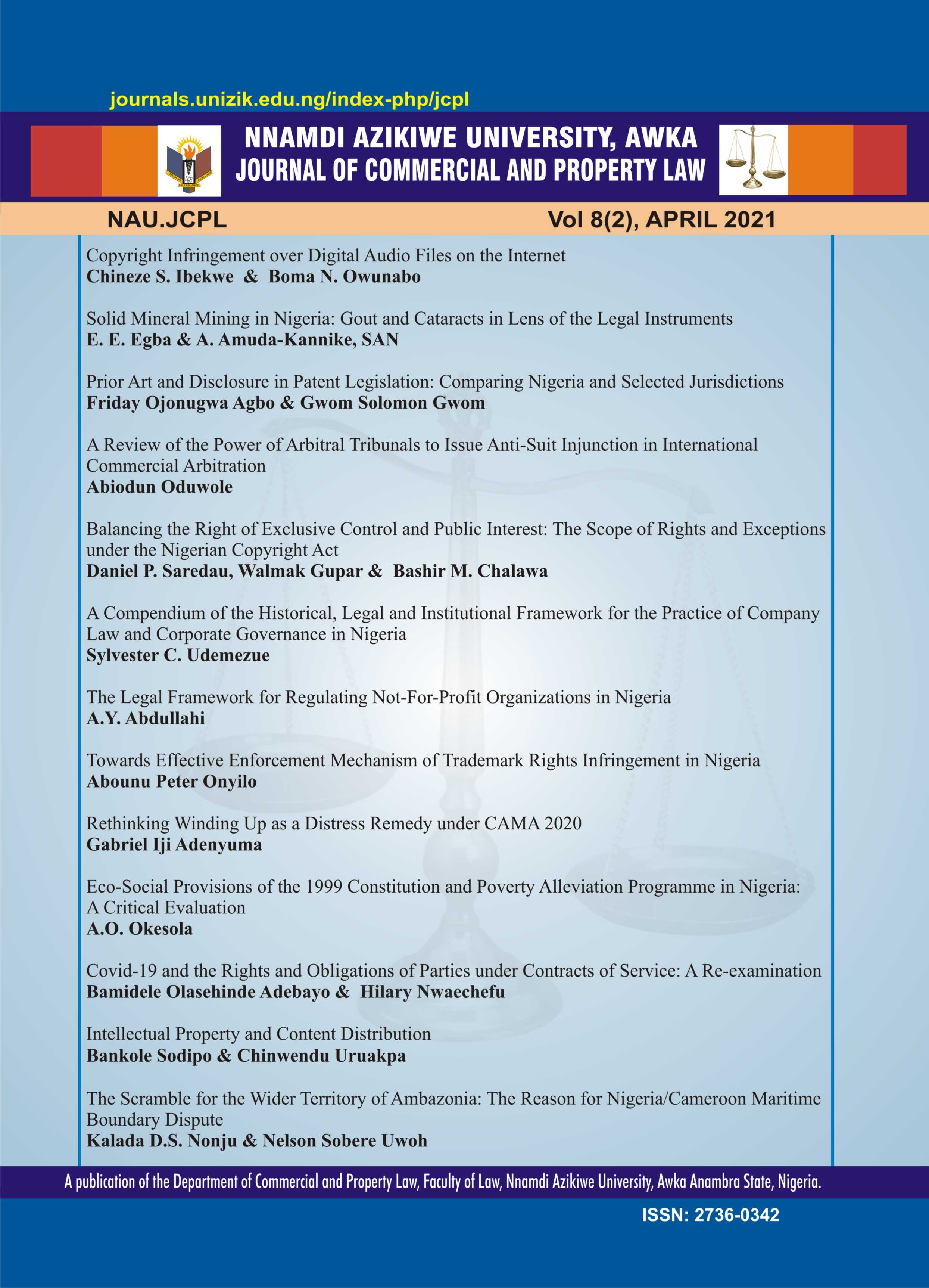 Downloads