An Appraisal on the Effect of the Principle of Utmost Good Faith in Insurance Contracts: A Clear Contrast between Non Disclosure and Misrepresentation
Keywords:
Utmost Good Faith, Insurance, Caveat Emptor, Disclosure and Non Disclosure of Material Facts, Misrepresentation
Abstract
This article has attempted to evaluate the principle of Utmost good faith and its effect in Insurance contract, by tracing the historical background of insurance. It asks the question why contracts are breached as a result of non disclosure of important facts, when parties to an insurance contract are expected come in good faith as it of the most benefit to them. The objective of this research work is to analyze critically the principle of Utmost Good Faith, its applicability and the effect of the principle of Utmost Good Faith to Insurance Contracts. It also seeks to determine whether there is fairness in the operation of the principle or not. The major significance of utmost good faith is solely focused on the principle of Caveat Emptor, overview of the principle of utmost good faith, the meaning of materials facts and the duration of the disclosure under the policy of insurance and remedies for breach of utmost good faith. This article seeks to tackle the issue of the breach of the principle of Utmost Good Faith, when it occurs as a result of misrepresentation and when it is brought about by non disclosure. The principal source of the research of this paper is the doctrinal method of research. This article utilized a lot of primary and secondary sources of data which include case laws, statues, textbooks and journals on insurance contracts, which would be cited in the bulk of this work. This article is concluded by looking at the striking contrast between misrepresentation and non disclosure, its general impact in insurance contracts and recommendation proffered on the fairness and impartiality on the operation of the principle of utmost good faith and the general expectation from insurance contracts.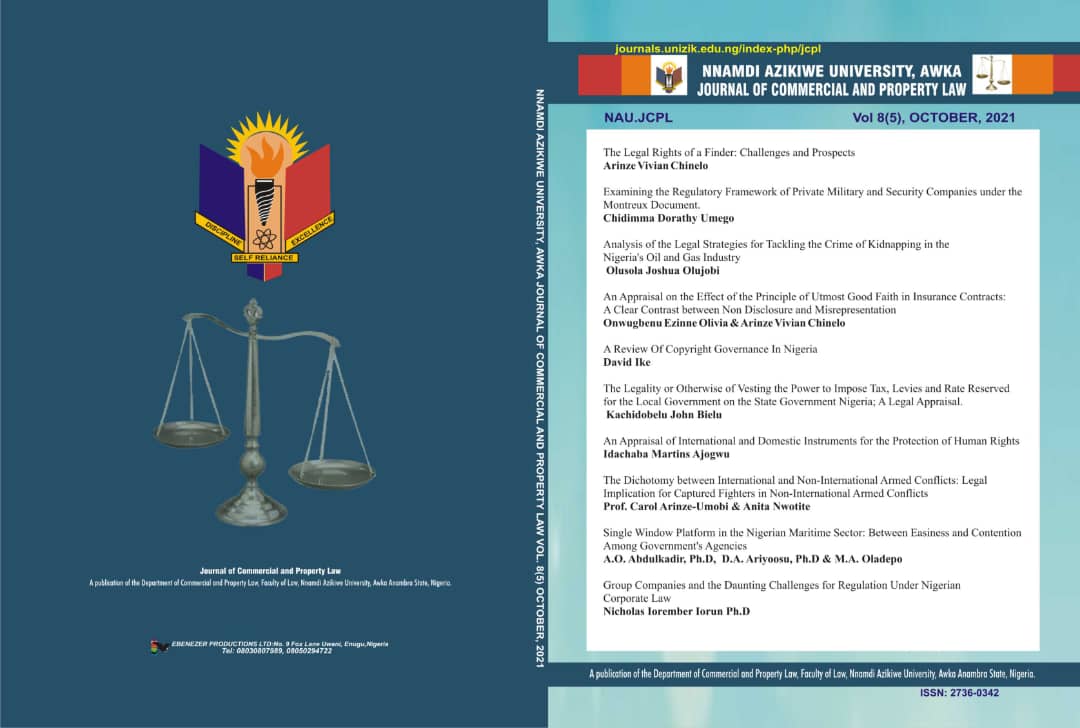 Downloads