Revisionism and Schism in the Anglican Communion
Gay Culture Syndrome and the Response of Church of Nigeria
Abstract
In modern times, sexual ethics has become a matter of personal choice rather than adherence to the stipulations of religious or traditional morality; as a result, some sexual behaviours that once carried heavy negative moral connotations are now viewed and accepted as normal by an increasing segment of world population. The further consequence is the effect on various religious organizations. For example, while Christianity has generally
always maintained the belief that the sexual act had to be confined to a marriage between a man and a woman in a heterosexual relationship, the Anglican Church in modern times is faced with the sexual ethics, especially as they relate to homosexuality. The resultant crisis created by the attempted revision of sexual morality in the Church has shaken the unity of the worldwide Anglican Communion to its very roots. The Church of Nigeria is
playing a prominent role in upholding the Church's traditional teaching on sexual morality, and is naturally, leading the rest of the orthodox Anglican Provinces in their face-off with revisionists in the Western Churches. However, this study discovered that the disagreement which led to the schism in the Anglican Communion is in many respects a blessing to the Province of Nigeria. The resultant disruption of Anglican unity served as a wake-up call to
the 'sleeping giant,' in that it provoked and subsequently showcased the potentials of Nigerian Anglicanism as the leading force in Africa and the Global South Provinces. The schism helped Nigeria and the rest of the Global South Provinces to finally shake off the last shackles of colonial doctrinal imperialism, motivating the Provinces involved to be much more self-governing, selfpropagating and self-sustaining.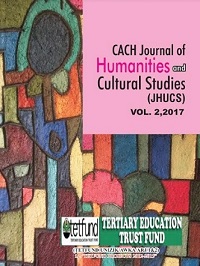 Downloads