THROUGHPUT ACCOUNTING IMPACT ON PERFORMANCE, EVALUATION - AN APPLIED STUDY AT INTEGRATED COACH FACTORY
Keywords:
Constraint Theory, Performance Evaluation, Throughput Accounting, Traditional Income Statement
Abstract
Changes in technology, level of competition, new business processes, uncertainties and risk in business environment birthed new methods of costing like throughput accounting(TA) for decision making. The goal of this study is to test for the impact of the use of Throughput management accounting method and to determine the usefulness of this method in providing management with the essential information for performance evaluation and accountability. TA is a cost accounting and management accounting technique that enables management to evaluate performance. The Integrated Coach Factory being a sub division in the ministry of railway was subjected to the research as one of India's industrial sector companies. Most Nigerian companies checked (Nigerian breweries, flour mill and Nestle) do not use TA method. The study followed a scientific methodology that incorporated both theory and practice. The study discovered a number of findings, the most significant of which is that the company did not make optimal use of available resources. This is due to a flaw in the implementation of plans and policies; because typical systems designed to operate efficiently result in a large amount of inventory, this has a negative effect on the business. It was concluded that throughput accounting is primarily concerned with sales as the sole source of (profit), as well as providing accurate and critical information about the most profitable product mix by rearranging coaches according to the completion rate for each minute the product consumes the limited resource during the manufacturing stages.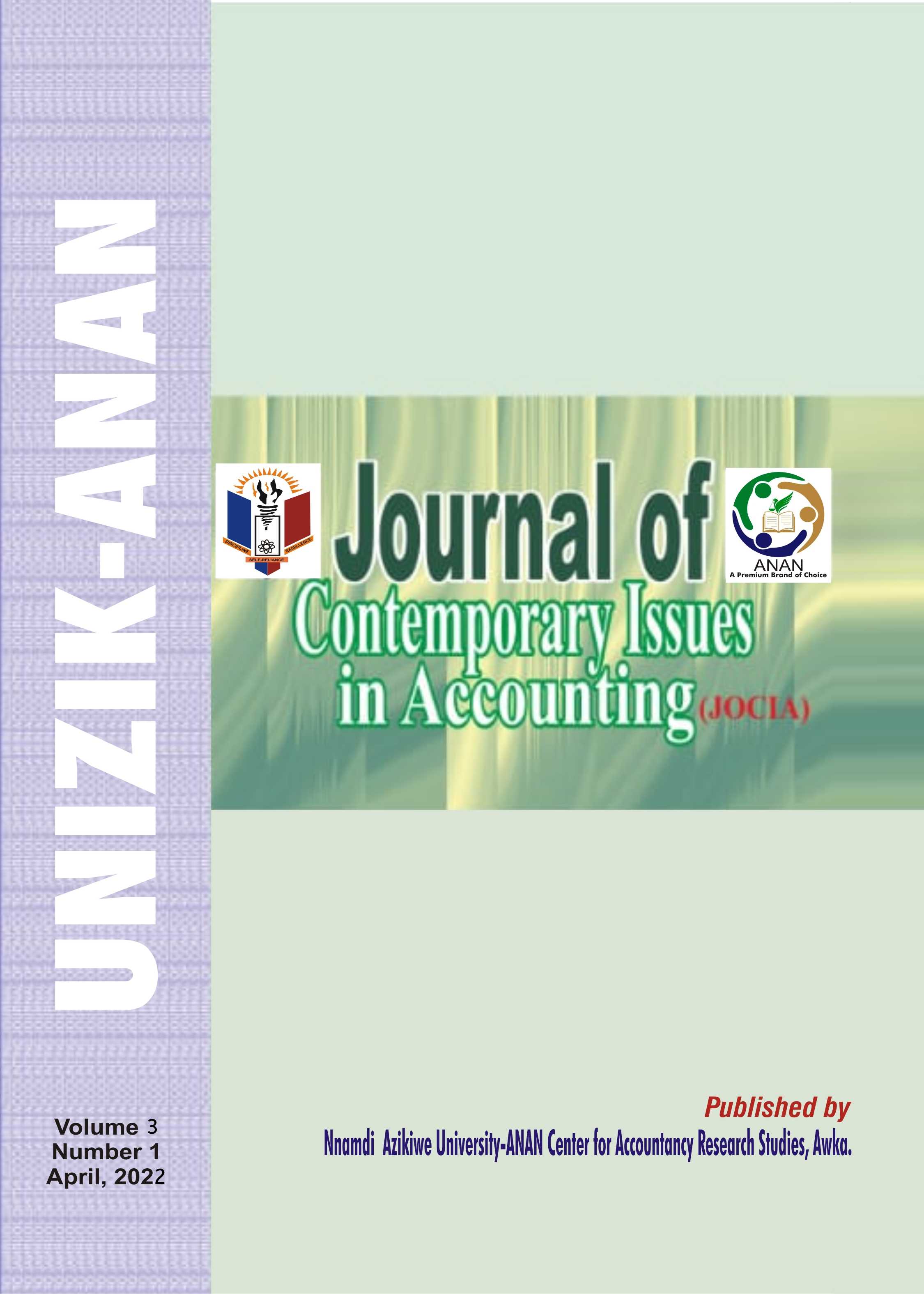 Downloads
How to Cite
Emehelu, P. U., Falope, F. J., & Agbo, E. (2022). THROUGHPUT ACCOUNTING IMPACT ON PERFORMANCE, EVALUATION - AN APPLIED STUDY AT INTEGRATED COACH FACTORY. Journal of Contemporary Issues in Accounting, 3(1), 35–46. Retrieved from https://journals.unizik.edu.ng/index.php/jocia/article/view/1188