DETERMINANTS OF FINANCIAL LEVERAGE OF SELECTED PUBLIC COMPANIES IN NIGERIA
Keywords:
Financial Leverage, Public Companies, Firm Profitability, Firm Growth, Firm's Tangibility, Firm's Age, Firm Size
Abstract
The study examines the determinants of financial leverage selected public companies in Nigeria for the period of six years from 2015-2020 both years inclusive. The study considered financial leverage determinants such as firm's tangibility, size, growth, profitability and age on the sample firms. Secondary data from the annual reports of the sample firm have been analysed using multiple regression. The result reveals that size and profitability are negatively related to leverage while age, growth and assets tangibility are positively related to leverage which implies they are strong determinants of leverage in the Nigerian public companies. Therefore, it is recommended among others that in carrying out financial leverage decision, the financial managers of public companies in Nigeria should deploy and properly measure size, age, growth, profitability and assets tangibility of their companies in order to have an optimum financing decision that minimize servicing cost.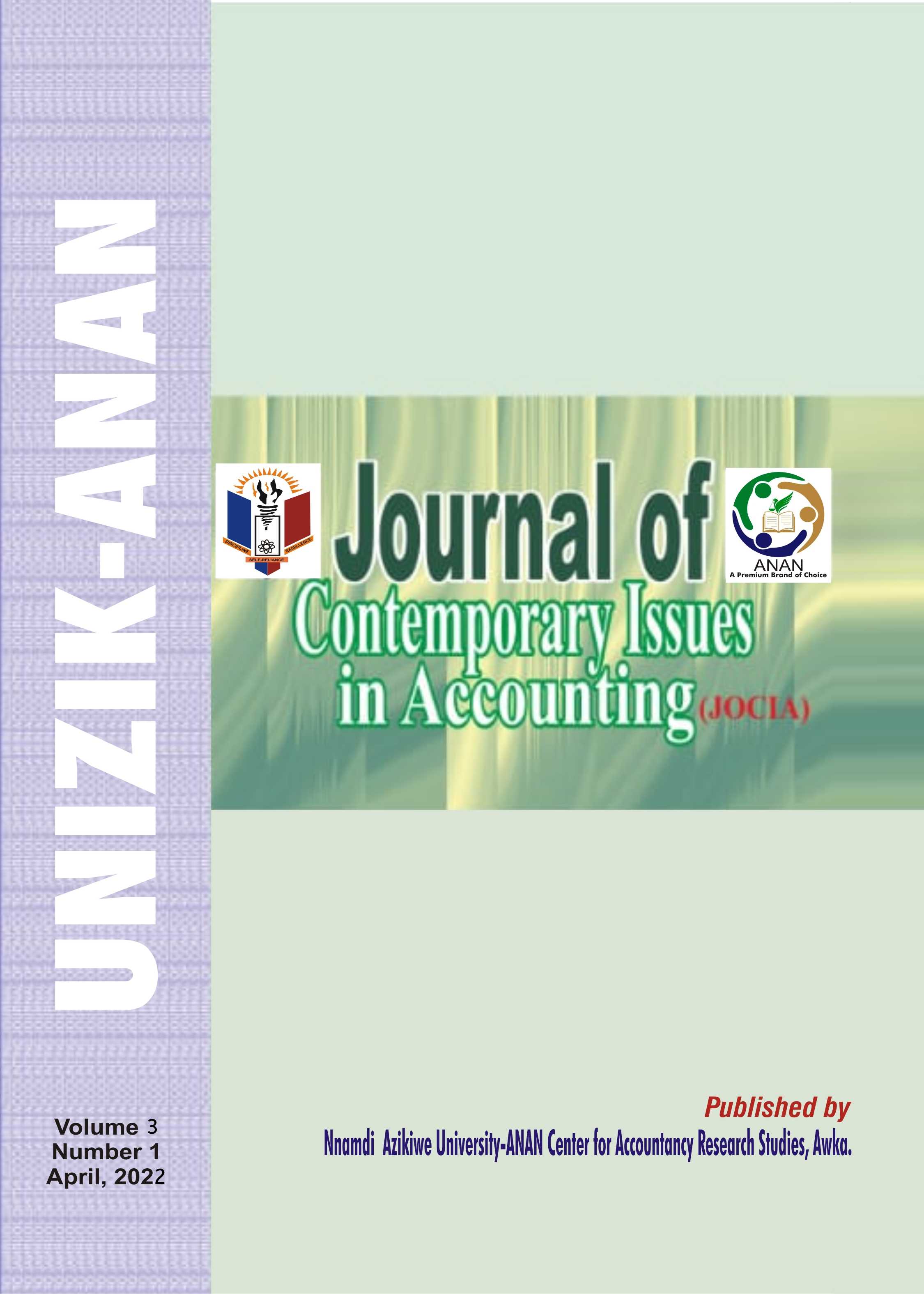 Downloads
How to Cite
Kenneth, T. J., & Ibobo, K. C. (2022). DETERMINANTS OF FINANCIAL LEVERAGE OF SELECTED PUBLIC COMPANIES IN NIGERIA. Journal of Contemporary Issues in Accounting, 3(1), 124–146. Retrieved from https://journals.unizik.edu.ng/jocia/article/view/1194