HUMAN AND STRUCTURAL CAPITALS AND GROWTH STRATEGIES: EVIDENCE FROM LISTED NON-FINANCE FIRM ON THE NIGERIAN STOCK EXCHANGE
Keywords:
Human capital, Structural capital, Intellectual capital, Growth strategies, Nigeria
Abstract
This study examined the relationship between human and structural capitals and growth strategies of firms in Nigeria. A total of seventy-five (75) non-finance firms listed firms on the Nigeria Stock Exchange were studied during the period 2012-2019. Data of structural and human capitals, and growth strategies (revenue growth in percentage - current year revenue minus previous year revenue divided by previous year revenue) were obtained from the annual reports and accounts of the non-finance firms. Data obtained were analyzed via descriptive results (mean, median, minimum and maximum values, standard deviation, kurtosis and skweness); pre-estimation results (correlation matrix, fixed and random effects, principal component analysis); and post-estimation results (variance inflation factor, and Hausman specification test). Findings indicated that human and structural capitals insignificantly affect firms' growth strategies. Given the findings, it was recommended that management of firms should reduce the staff costs since it has been proven that structural capital insignificantly affects growth strategies of firms. Also, there is the need for non-finance firms to disengage staff that are not productive and recruit viable staff, since the study establish that the human capital of non-finance firms does not significantly affect growth strategies of firms.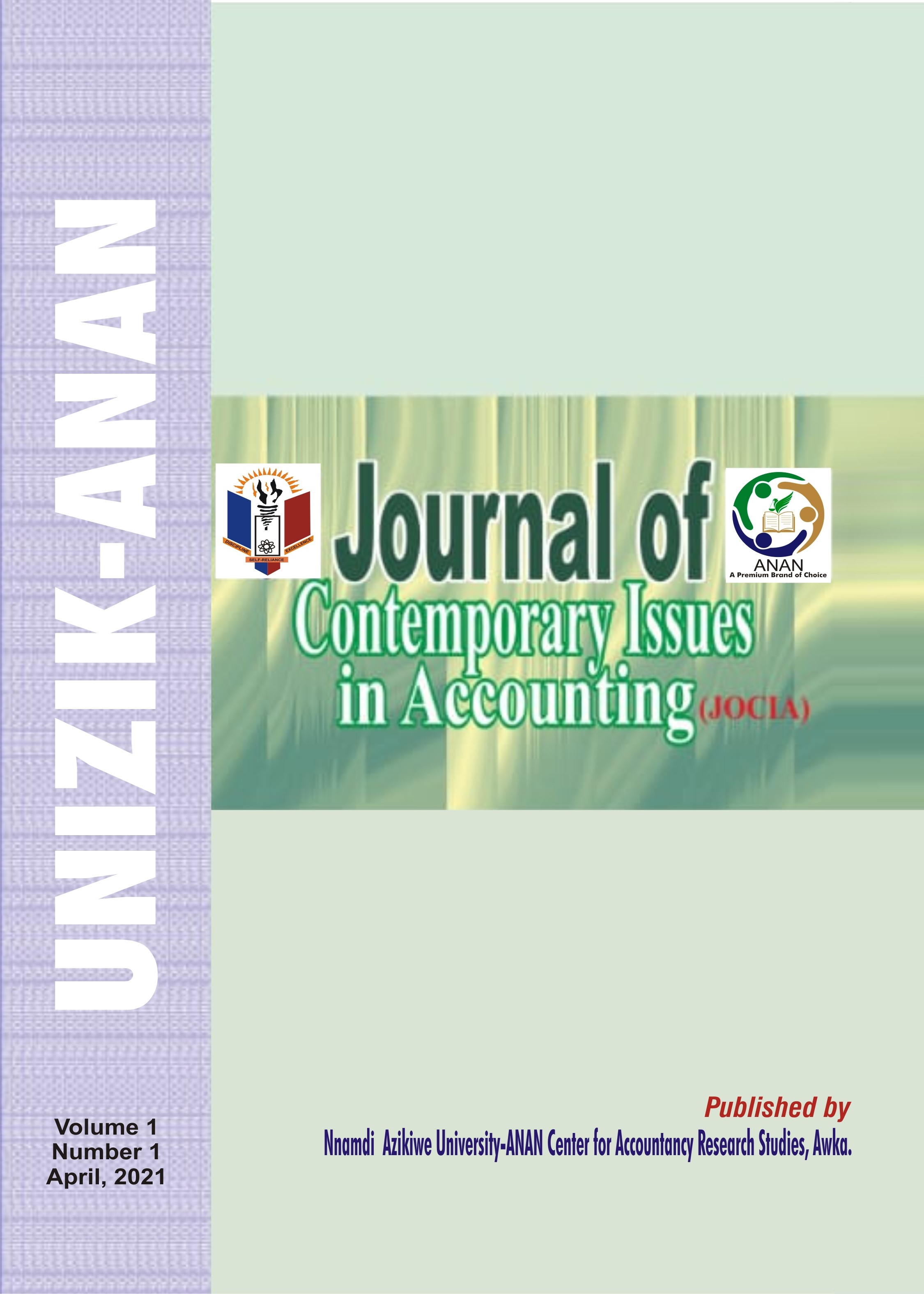 Downloads
How to Cite
NWANKWE, T., & EKWUEME, C. M. (2021). HUMAN AND STRUCTURAL CAPITALS AND GROWTH STRATEGIES: EVIDENCE FROM LISTED NON-FINANCE FIRM ON THE NIGERIAN STOCK EXCHANGE. Journal of Contemporary Issues in Accounting, 1(1), 116–127. Retrieved from https://journals.unizik.edu.ng/jocia/article/view/896