FINANCIAL LEVERAGE AND FINANCIAL PERFORMANCE OF LISTED AGRICULTURAL FIRMS ON THE NIGERIA STOCK EXCHANGE
Keywords:
Financial Leverage, Financial Performance, Debt, Equity, Agricultural Firm
Abstract
For some years now, the issues of financial capital structure of agricultural firms have become important to the sector since people are now shifting from the traditional farming methods to more modern farming methods which are aided by new technology and mechanization. It is of concern to note that agricultural sector is not competing well with other sectors despite their importance to Nigerians. However, most previous empirical study on financial leverage and financial performance are not focus on listed agricultural sector. Hence this study tends to ascertain the effect of debt level, long term debt and debt – equity level on financial performance of list agricultural firms on the Nigeria stock exchange. This study adopted ex-post facto research design. The study is made up of five (5) agricultural firms listed on Nigeria stock exchange as at 31st December, 2020. All the five firms were adopted as our sample size. We applied the linear regression analysis and findings indicated that debt level significantly affects financial performance of listed agricultural firms while long term debt and debt to equity level does not affect their financial performance. The study recommends among others that agricultural firms should improve on their debt level to sustain their financial performance.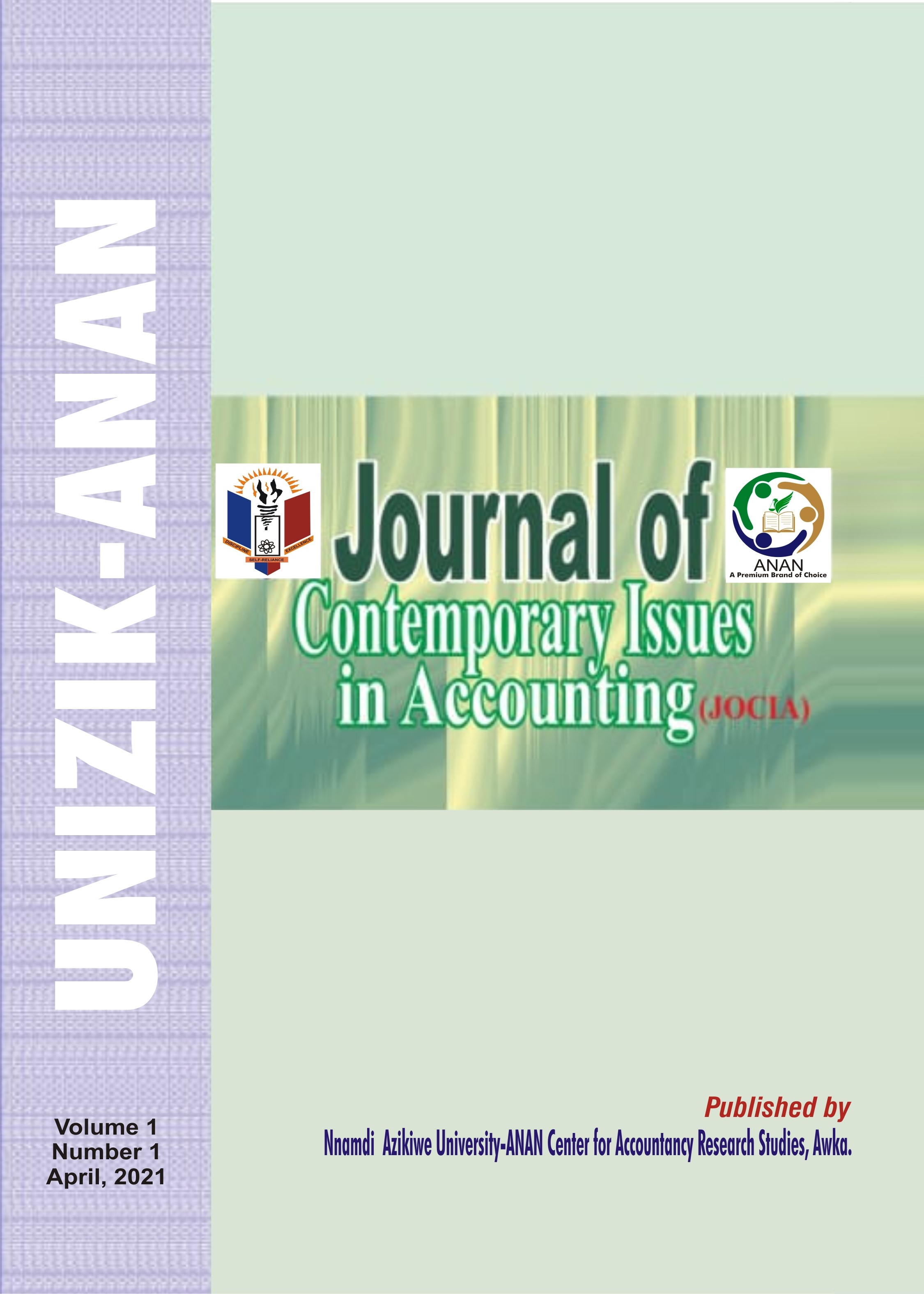 Downloads
How to Cite
Adeniyi, S. I., & Aderobaki, V. A. (2021). FINANCIAL LEVERAGE AND FINANCIAL PERFORMANCE OF LISTED AGRICULTURAL FIRMS ON THE NIGERIA STOCK EXCHANGE. Journal of Contemporary Issues in Accounting, 1(1), 200–213. Retrieved from https://journals.unizik.edu.ng/jocia/article/view/902