ACCRUALS QUALITY AND TAX AVOIDANCE: EVIDENCE FROM MULTINATIONAL FIRMS IN NIGERIA
Keywords:
Accruals, Tax, Avoidance, Multinationals, Nigeria
Abstract
The broad objective of the study is to examine the effect of discretionary accruals on corporate tax avoidance of Multinational Corporations (MNCs) in Nigeria. The study specifically examines the effect of discretionary accruals on book-tax differences and the effective tax rate of multinational firms. The study adopted the ex post facto research design. The final sample comprised of fifty MNCs based on data availability during the study period. The secondary data were analysed using multiple linear regression techniques to analyse the data. The results showed a negative nonsignificant effect of discretionary accruals on book-tax differences, and the second hypothesis showed a positive non-significant effect of discretionary accruals on the effective tax rate. The study concludes that the accruals quality is related to tax avoidance via transfer price manipulation of MNCs in Nigeria. Based on this, it is recommended that the FIRS should equip its personnel through effective training to effectively deal with intra-firm trade by MNCs. A comprehensive assessment would involve details of the parties involved, the tax rate applicable for each jurisdiction, the methodology employed and a justification for such method, and a comparative analysis with an alternative market price.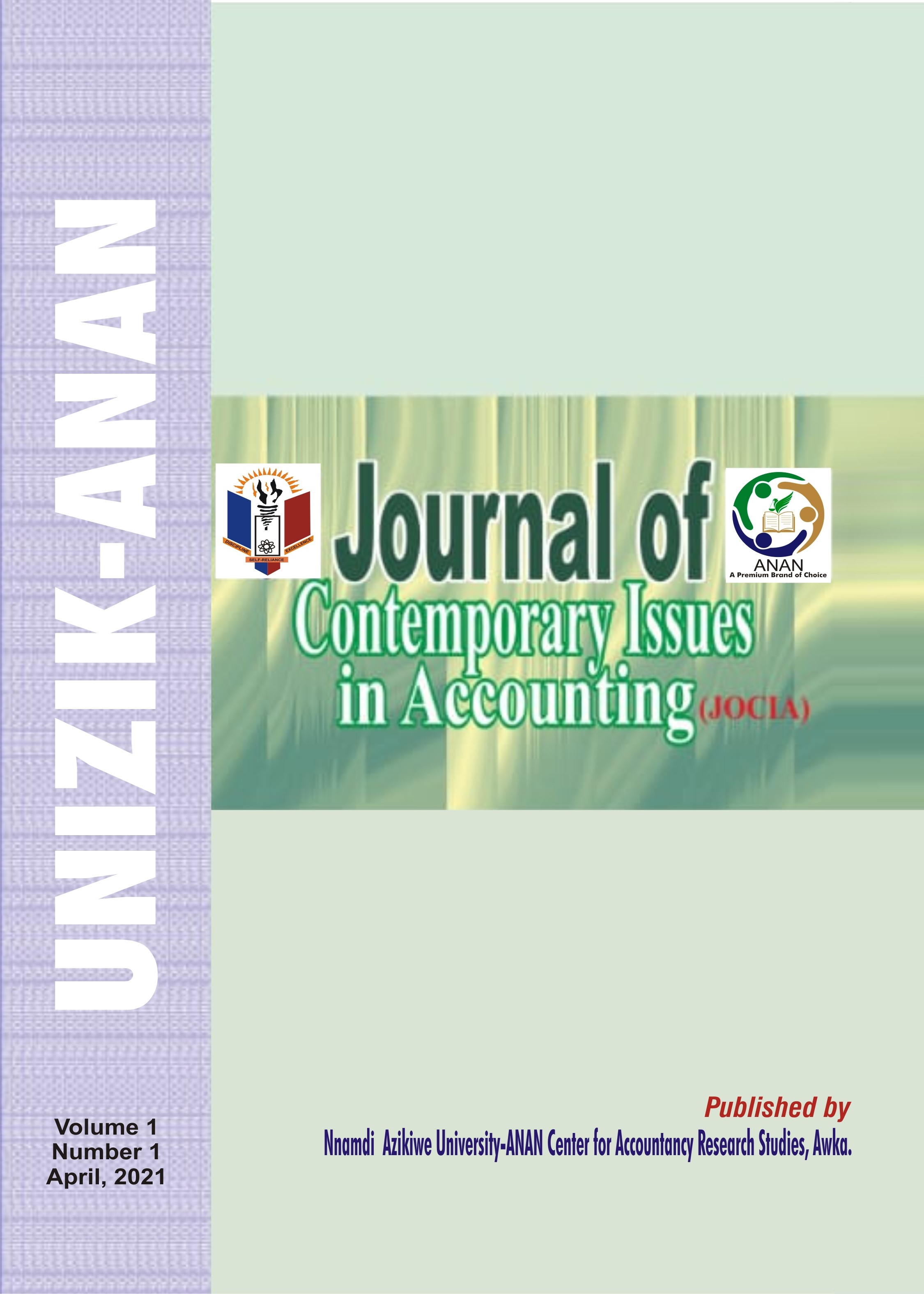 Downloads
How to Cite
Yeye, O., & Egbunike, P. A. (2021). ACCRUALS QUALITY AND TAX AVOIDANCE: EVIDENCE FROM MULTINATIONAL FIRMS IN NIGERIA. Journal of Contemporary Issues in Accounting, 1(1), 214–240. Retrieved from https://journals.unizik.edu.ng/jocia/article/view/904