EFFECT OF CORPORATE SOCIAL RESPONSIBILITY REPORTING ON PERFORMANCE OF OIL AND GAS COMPANIES IN NIGERIA
Keywords:
Corporate Social Responsibility, Responsibility, Performance, Reporting, Return on Assets
Abstract
The study examined the effect of corporate social responsibility reporting on oil and gas businesses' return on assets in Nigeria. It has been presumed that much budget in corporate social responsibility by oil and gas firms would negatively affect their returns. Could this be true in Nigeria? A sample of ten (10) oil and gas businesses was chosen, and data was taken from the sampled companies' annual reports and accounts. The "ex-post facto" research design and content analysis were used in the study. The hypothesis was investigated using E-view and linear regression analysis. According to the study, corporate social responsibility reporting has a negative impact on return on assets, however this impact is not considerable. The study recommends among others that appropriate regulatory agencies should encourage Nigerian enterprises to report on sustainability by lessening total cost and disposing some investments or cease from procuring more assets in the company.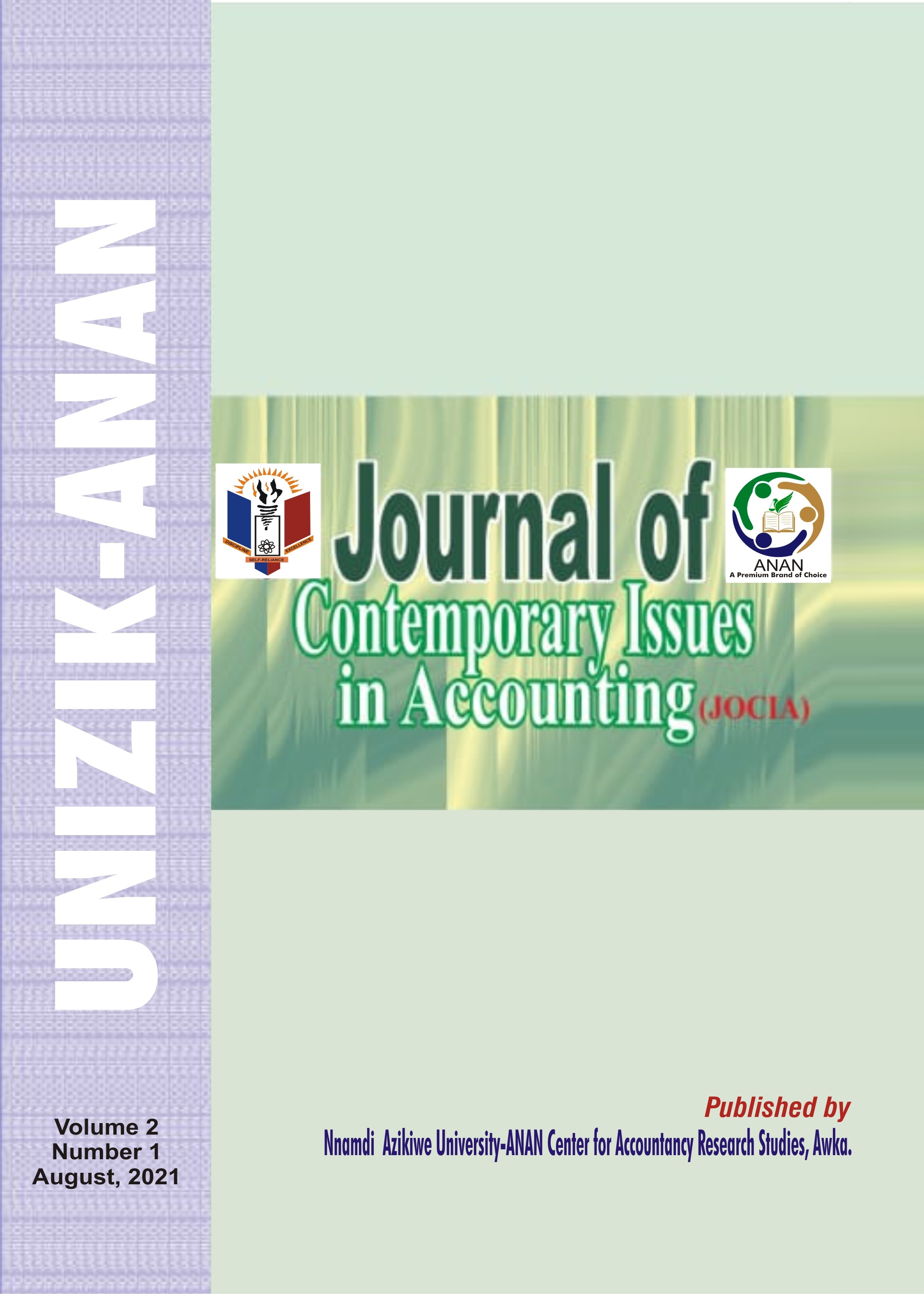 Downloads
How to Cite
Ogala, I. I., Falope, F. J., & Audu, F. (2021). EFFECT OF CORPORATE SOCIAL RESPONSIBILITY REPORTING ON PERFORMANCE OF OIL AND GAS COMPANIES IN NIGERIA. Journal of Contemporary Issues in Accounting, 2(1), 78–88. Retrieved from https://journals.unizik.edu.ng/jocia/article/view/934