STRESS MANAGEMENT FOR ACADEMIC LIBRARIANS IN FESTUS AGHAGBO LIBRARY NIGERIA
Keywords:
Festus Aghagbo Nwako Library, Stress, Stressors, Job Related Stress, Librarianís Job Profile, Stress Management Techniques
Abstract
This paper aims to awaken academic librarians to the stress management techniques needful in escaping stress emanating from current trends in academic librarianship. The study is based on literature review, documentary analyses, commentary and casual observation of academic librarians in Nigeria. The study found out that academic librarians are stressed by their direct job profile, enormous career progression demands and domestic imperatives. Unless they are timely
equipped with the basics of stress management, they will continue to fall victim of stress-inducedillnesses and even death. The paper however warned academic librarians in Nigeria of the stressors in their career and outlined some stress remedies that may be of interest to them.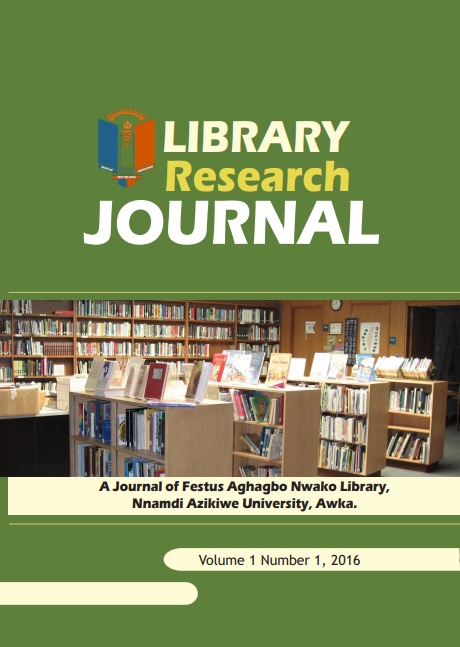 Downloads