THE NIGERIAN RESEARCH AND EDUCATION NETWORK (NGREN)
PROSPECTS AND POSSIBILITIES FOR THE UNIVERSITY LIBRARY
Keywords:
NgREN, REN, University Library, Education Network, Research Collaborations, NUC
Abstract
Universities and other higher educational institutions have a responsibility of providing an enabling environment for research and learning. This entails the provision of, among other infrastructural requirements, access to current trends in research in every field of learning as may interest the members of the serviced community. This cannot be fully achieved without collaboration and synergy between these institutions and their contemporaries, both locally and internationally. This article x-rays a vital aspect of this collaboration in the form of a research and education network (REN), especially as it applies to the Nigerian educational institutions in general and their libraries in particular. Particular emphasis was made on the Nigerian Research and Education Network (NgREN)
its origin, incorporated services and current state of implementation. It also explores how the library and its management could maximally exploit its availability in order to deliver a robust resource base for the members of the university community. This is geared towards world-class research and learning experience.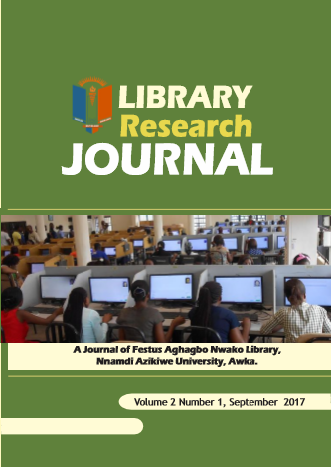 Downloads