African Libraries ĖThe Possibilities and Challenges of MOOCs
Keywords:
MOOCís in Libraries, Digital Skills, Information Literacy, Blended Learning, Open university, Copyright Issues
Abstract
Technology is changing the teaching and learning environment.The current large numbers and continuing widespread of Massive Open Online Courses (MOOCs) as well as the interest it has sparked globally has created challenges and opportunities never imagined for the education sector more especially for higher education. African countries need to diversify their resource base and key into the knowledge economy as advanced nations have done. MOOCs could assist in the socio-economic development of Africa by providing access to knowledge and training that will enable those that cannot afford regular higher education as well as those that left school more than a decade ago to successfully play tangible roles in the knowledge economy. The Library is an integral part of the tertiary institutions. Libraries and MOOCs intersect at an ethical point - they both provide free and open access to learning resources and learning opportunities that many may not otherwise have. Content development for the lectures, support for participants and preservation of the resources were some of the identified areas where libraries could play important roles in the propagation of MOOCs.These, form the focus of this paper as well as the next step librarians could take to explore the possibilities of MOOCs.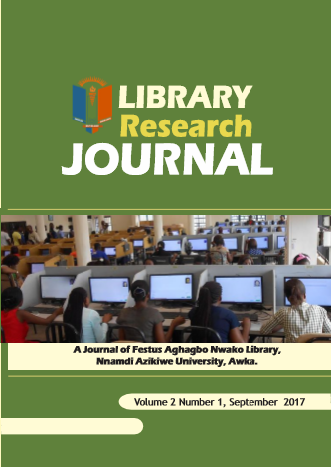 Downloads