STUDENTS' PERCEPTION OF INFORMATION RESOURCES AND SERVICES IN NIGERIA POLICE ACADEMY LIBRARY WUDIL, KANO STATE NIGERIA
Keywords:
University Library Service, User Perception, User Assessment, Nigeria Police Academy
Abstract
The library value may be measured in users' terms hence, the need to apply user study in determining users' perception of the information resources and services in Nigeria Police Academy Library, Wudil Kano. Feedback from such evaluation provides vital information for overall improvement of library resources and services. This study surveyed students' perception of information resources and services in Nigeria Police Academy Library, Kano in order to determine areas of strengths and weaknesses. Descriptive survey research design was adopted for the study. Using purposive sampling technique, a total number of 120 students (30 from each faculty) were selected for the study. The instrument for data collection was questionnaire. Data collected were analyzed using simple
percentages, frequency counts and mean ratings. Findings of the study revealed that students' overall perception of library resources and services was positive, although there were few areas of deficiencies. It was recommended that the Academy's library management should provide information resources such as abstracts, indexes, CD-ROMs and OPAC considering their importance in research. Furthermore, it recommended that services such as reprography, Current Awareness Services (CAS), Selective Dissemination of Information (SDI), library exhibition, interlibrary loan, indexing and abstracting, Internet services, document delivery, and e-mail services should be overhauled with the aim of strengthening them, and introducing them where they hitherto do not exist.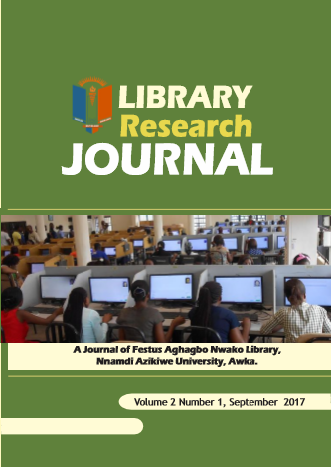 Downloads