MANAGEMENT OF ELECTRONIC RESOURCES FOR EFFECTIVE LIBRARY SERVICES IN FESTUS AGHAGBO NWAKO LIBRARY, NNAMDI AZIKIWE UNIVERSITY, AWKA
Keywords:
Festus Aghagbo Nwako Library, Generating e-resources, Use of e-resources, e-resources Construct, Effective Library Services
Abstract
This paper discussed the management of e-resources for effective library services in Festus Aghagbo Nwako (FAN) Library of Nnamdi Azikiwe University, Awka. The paper x-rayed the activities of e-resource generation and use in the Nnamdi Azikiwe University community and the management practices of these resources. The e-library content, services, e-management construct challenges in the management of e-resources as well as in FANLwere highlighted. The paper concluded that both the library and the University management should give more attention to the provision and management of e-resources, bearing in mind the peculiarity of its effectiveness in information delivery. Part of the recommendation is that continuous acquisition of e-resources in the University library should form part of the acquisition policy of FAN Library.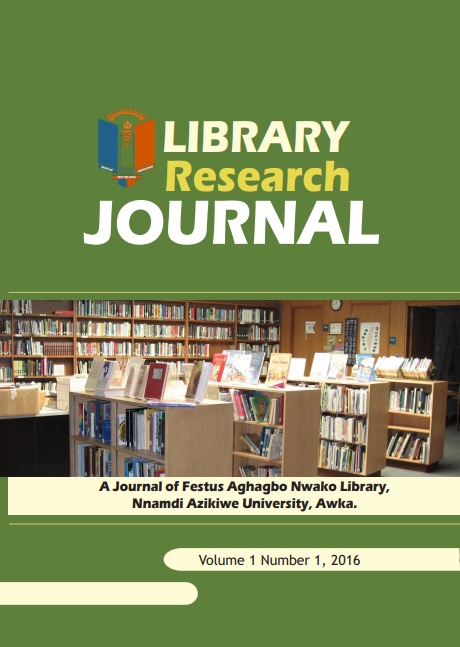 Downloads