THE SIGNIFICANCE AND USE OF CULTURE IN THE CONTEMPORARY AFRICAN SOCIETY: THE STUDY OF IGBO SYMBOLS AS A PARADIGM
Abstract
Africans in general and Igbo people in particular are blessed with some cultural artifacts
which help and direct them to live in accordance with their traditions. It has been observed
that because of civilisation and western education, they have abandoned some of these
cultural artifacts which helped them in their daily lives in the past. This has created many
problems to them. One of the things which distinguish man from all other animals is his
ability to symbolise memories, imaginations and religious experience. A symbol operates
because it bears a relationship with the symbolised things and these place limits upon its use.
The Igbo as an ethnic group in Nigeria is widely known, not only because of its largeness
but also as an ethnic group that is endowed with rich cultural heritage. Igbo culture is full of
many symbols which have much significance and effects to life. It is true that Nigeria has
many other ethnic groups but the culture of Igbo people ranging from material to nonmaterial aspects give proper identity that distinguishes Igbo people from other ethnic groups
in Nigeria. This study therefore aims at giving clear identification and definition of Igbo
culture symbols and their significance and effects to Igbo cultural life. This will help the
present Africans and Igbo people to understand the importance of these symbols and their
uses in their daily lives, which will also help to minimise the negligence of their cultural
observances.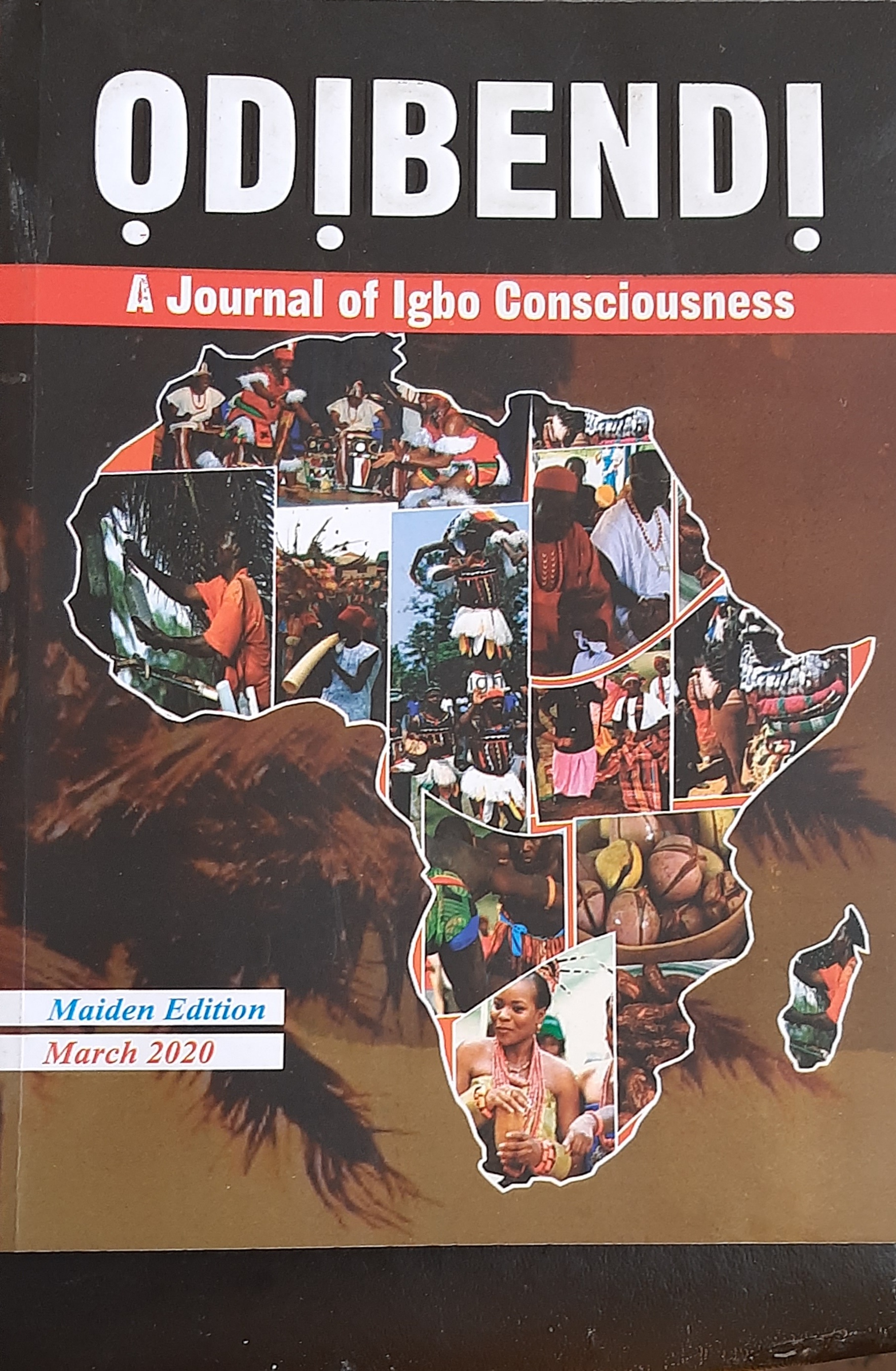 Downloads