WIDEBAND LAND MOBILE SATELLITE CHANNEL MODELING FOR THE IMPROVED CHANNEL OUTAGES
Keywords:
Line of sight, Markov chain, mobile satellite, satellite channel, two-state model and wideband channel
Abstract
Channels in satellite communication play a significant role in effective communication, determination of the quality of service, network availability and reduction in outages.It is paramount to analyze the behavioral features of satellite signal transmission to ensure that the limited assigned frequency is judiciously utilized in the envisioned service. Greater attention has been devoted on narrowband channeling with a view to ameliorate challenges associated with transmission links. However, due to advancements in modern technology, there is a need to focus on wideband channel modeling. This research proposes a modified land mobile satellite (LMS) channel built on two-state Latz's statistical model with the Markov chain state model applied on two transmission environments, which are shadowing and unshadowing conditions. The satellite diversity method was applied to cushion the challenge of outages. The effectiveness of the proposed method was verified and simulated using Matlab software. The results show that the satellite diversity improves channel outages and the concurrent channel availability is ensured with two satellites accessing mobile terminals compared to one satellite channel.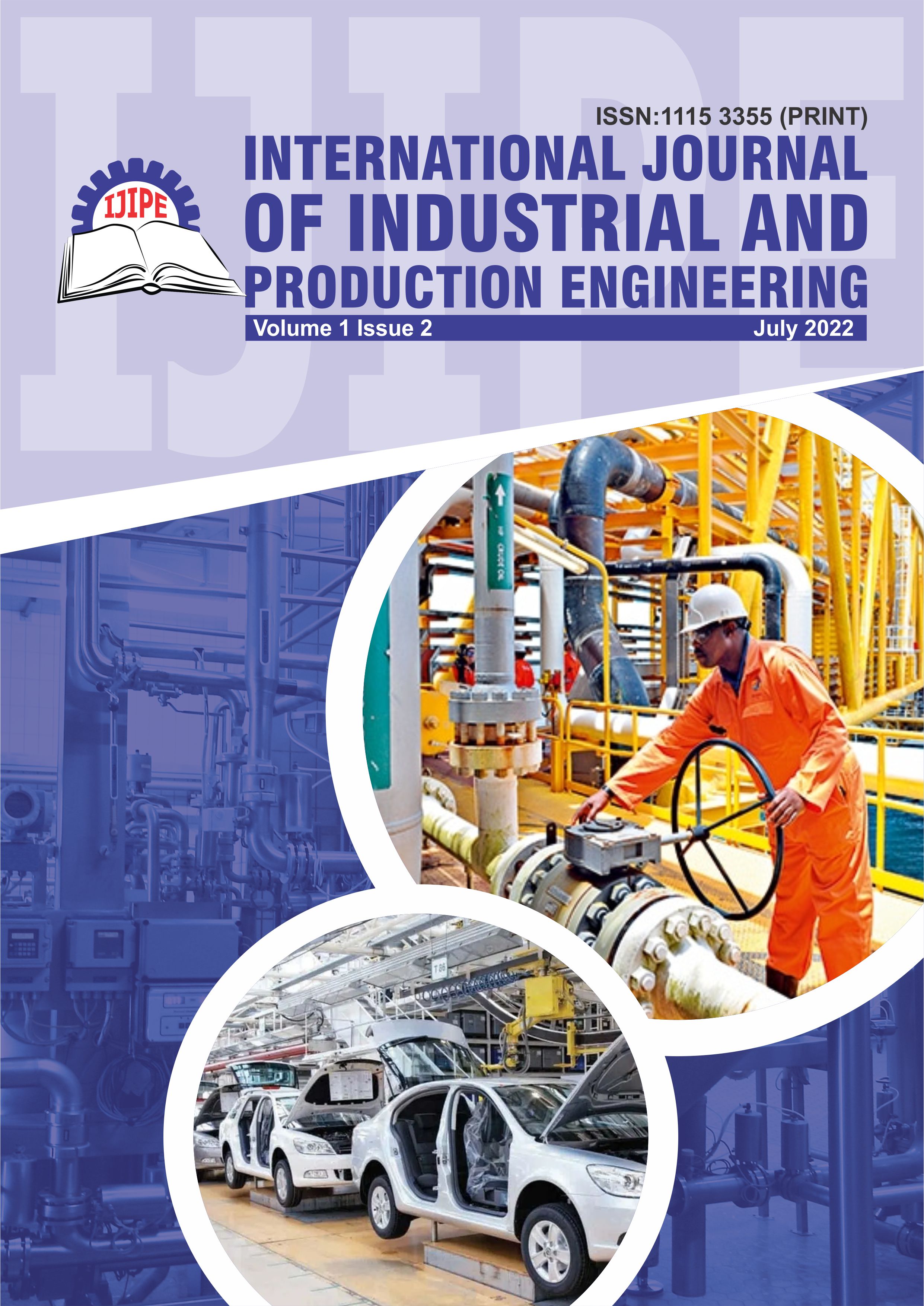 Downloads
How to Cite
Oladepo, O., Awofolaju, T. T., & Awobifa, O. K. (2022). WIDEBAND LAND MOBILE SATELLITE CHANNEL MODELING FOR THE IMPROVED CHANNEL OUTAGES. INTERNATIONAL JOURNAL OF INDUSTRIAL AND PRODUCTION ENGINEERING, 1(2), 1–13. Retrieved from https://journals.unizik.edu.ng/ijipe/article/view/1054