APPLICATION OF INDUSTRY 4.0 TECHNOLOGIES FOR EFFECTIVE REMOTE MONITORING OF CATHODIC PROTECTION SYSTEM OF OIL AND GAS PIPELINES – A SYSTEMATIC REVIEW
Keywords:
Virtual Reality, Real-Time Assessment, Corrosion Control, Internet of Things
Abstract
Implementation of Industry 4.0 technologies in remote monitoring for cathodic protection of oil and gas pipelines saves time and money, gives a real-time image of the effectiveness of the Cathodic Protection System on the Pipeline for corrosion control, even from a remote location. This paper presents a systematic review of the implementation of industry 4.0 technologies for effective remote monitoring and cathodic protection of oil and gas pipelines. Many databases, such as the Google Scholar, Scopus, IEEE Xplore, ResearchGate, ScienceDirect were used for data collection. The study revealed that modelling a real-time view of the Cathodic Protection System Monitoring functionality will give the same image one would get during the site visit and help with decision making. This collaboration is essential to industries due to issues like the covid-19 pandemic, which imposes movement restrictions, security threats in some locations and inaccessibility of pipeline's right of way.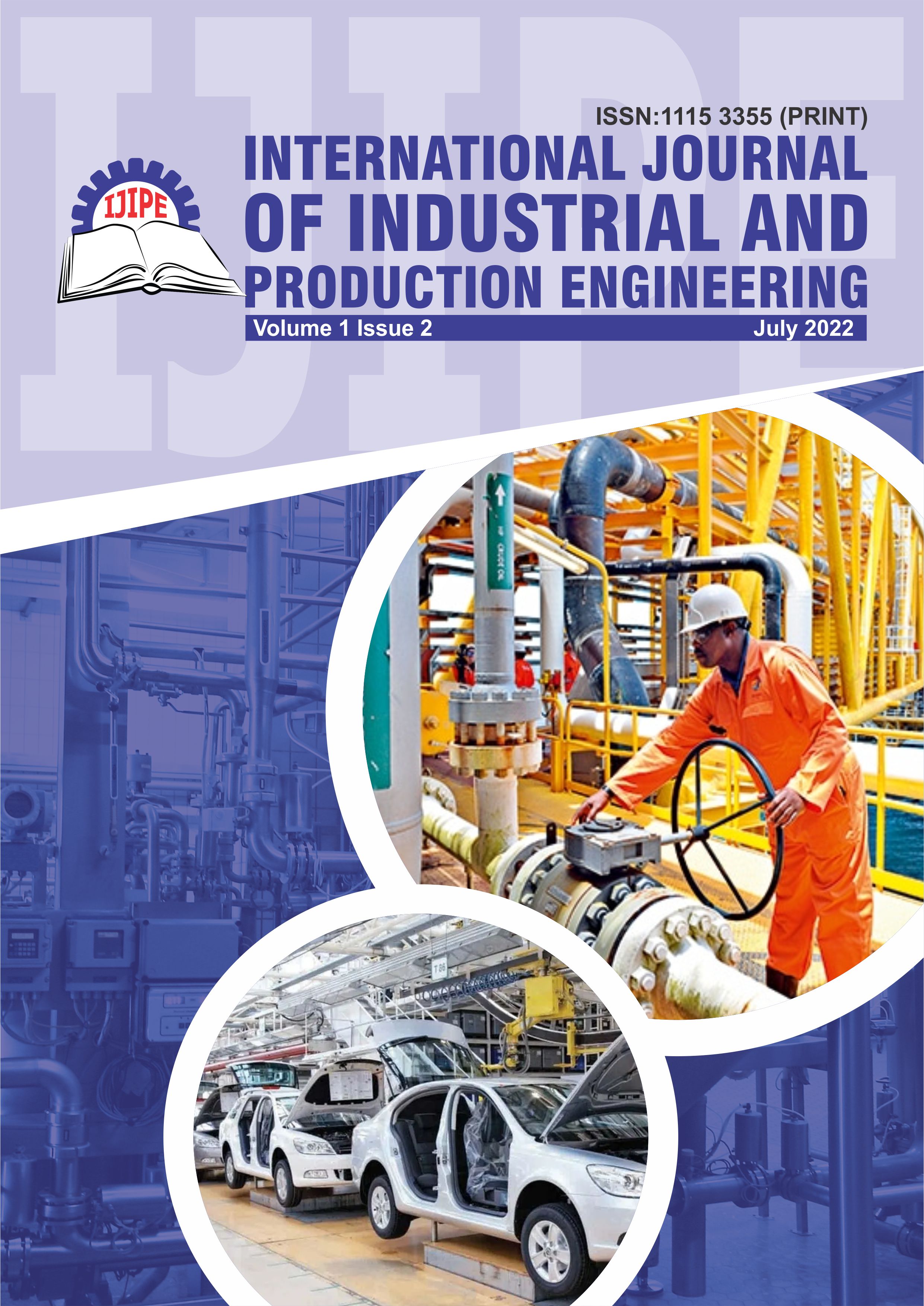 Downloads
How to Cite
Onuoha, D. O., Mgbemena, C. E., Godwin, H. C., & Okeagu, F. N. (2022). APPLICATION OF INDUSTRY 4.0 TECHNOLOGIES FOR EFFECTIVE REMOTE MONITORING OF CATHODIC PROTECTION SYSTEM OF OIL AND GAS PIPELINES – A SYSTEMATIC REVIEW. INTERNATIONAL JOURNAL OF INDUSTRIAL AND PRODUCTION ENGINEERING, 1(2), 29–50. Retrieved from https://journals.unizik.edu.ng/ijipe/article/view/1305