AN EVALUATION OF GROUNDWATER AND SURFACE WATER RESOURCES IN ORLU AND ENVIRONS, SOUTH EASTERN NIGERIA
Keywords:
Hydrochemical, gullies, heavy metals, confined aquifer, contamination
Abstract
Most Nigerian rural settings suffer from non-availability of potable water. The difficulties in accessing water
are great challenges which often results in water-borne diseases and other illnesses. This study evaluates the
water resources in Orlu and environs with the aim of investigating the water quality in the study area. Eighteen
water samples comprising nine groundwater and nine surface water were collected and analysed. The samples
were then subjected to Atomic Absorption Spectroscopy for heavy metal analysis. The results show that most of
the major ionic concentrations are within WHO standard. Lead, cadmium, and mercury in groundwater and
cadmium, lead, and mercury in surface water are above WHO standard. Dominant water character in the study
area was determined using the Piper Trilinear and Schoeller semi-logarithm diagrams. Sodium-chloridebicarbonate
waters for surface water and calcium-sulphate waters for groundwater are the principal water
types. The heavy metals concentration detected in the groundwater may be attributed to the indiscriminate
disposal of wastes in the study area which generated leachate that found its way into the groundwater system
while the heavy metals in the surface water may be attributed to the pollution from waste, fertilizer application,
fungicides and pesticides used in the farming activities in the study area. It is highly recommended that drinking
water in the study area should be treated to be free from contamination.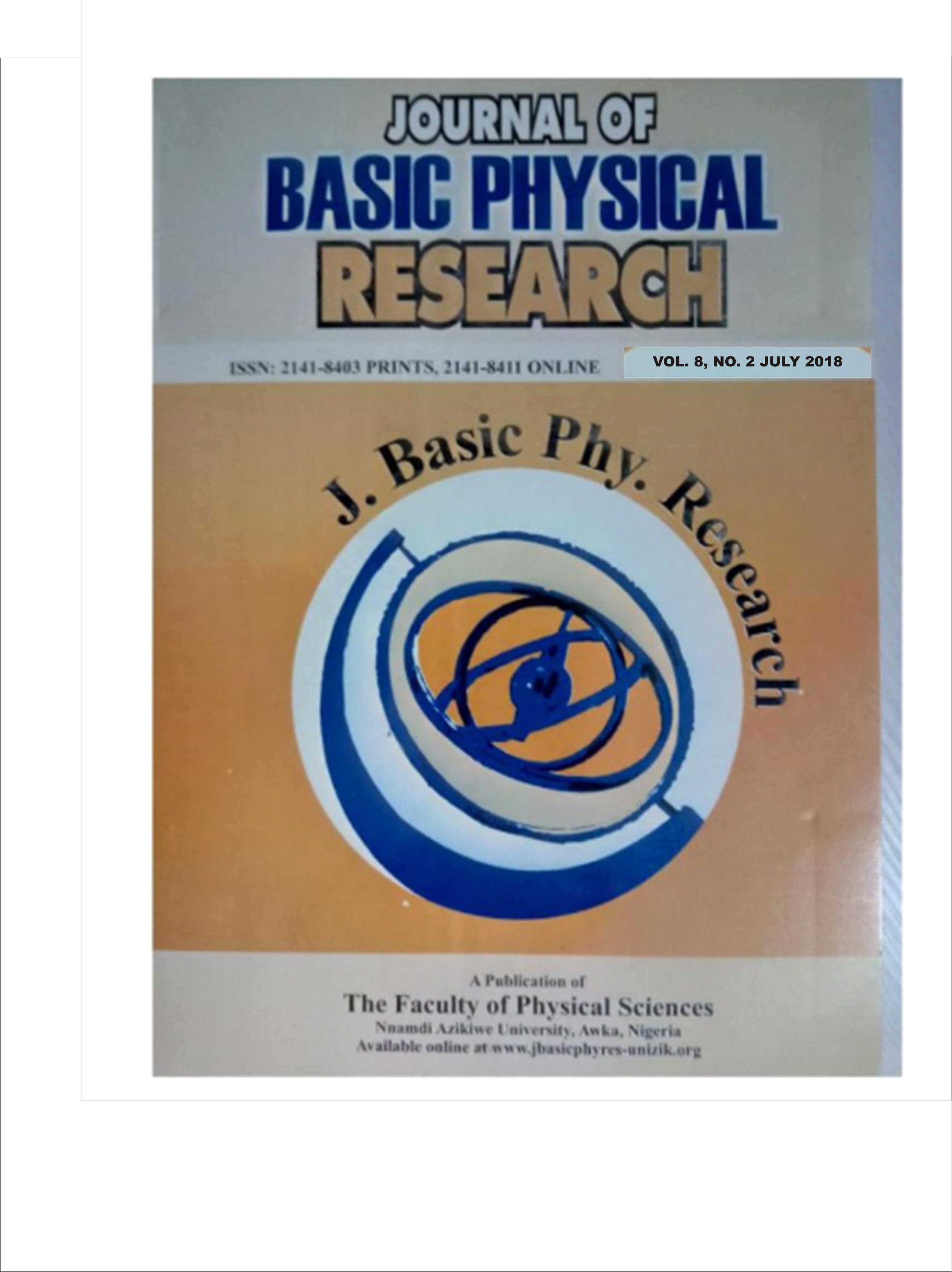 Downloads