DETERMINATION OF THE WATER QUALITY INDEX (WQI) OF OKULU RIVER IN ELEME, RIVERS STATE, NIGERIA
Keywords:
Water Quality Index, physicochemical properties, Okulu, Heavy metal levels, Microbiological Load, Eleme, Rivers State.
Abstract
The aim of the research was to evaluate the physicochemical and microbiological characteristics of Okulu River in Eleme, Rivers State, in order to establish the status of the water body as a result of the numerous industrial activities that take place in the area. Five sampling stations were selected along the river stretch and sampling made for six months. Water samples were collected for physicochemical and microbiological analyses using titrimetric, spectrophotometric and microbiological techniques. Sediment samples were also collected for physicochemical and heavy metal level analyses. The mean result of the physicochemical characteristics in water ranged as follows: Temperature (29.03±1.40 0C– 29.82±1.680C); pH (6.25±0.48 – 6.73±0.44); Electrical conductivity (3070.0±491.67?s/cm - 5187.50±1071.23?s/cm); Salinity (1.57±0.97ppt – 2.55±1.26ppt); Turbidity (9.68±5.91NTU – 19.87±9.68NTU) and Total Dissolved Solids (1540.83±242.69mg/l – 2603.00±539.60mg/l); on the other hand, levels of Cadmium, Nickel and lead ions were below detection limits while chromium levels recorded ranged between 0.015±0.01mg/l and 0.01.8±0.01mg/l in some stations. Microbiological study of the water showed that mean level of Total Heterotrophic Bacteria ranged between 4.28±1.37cfu/ml and 9.13±1.57cfu/ml, Total Coliform Bacteria (66.17±13.20MPN/100ml – 615.33±143.76MPN/100ml) and Fecal Coliform Bacteria (3.17±2.79MPN/100ml – 165.17±44.49MPN/100ml). In the sediment, the levels of the physicochemical characteristics ranged as follows: pH (5.95±0.64- 6.30±0.30); Electrical conductivity (2303.00±1238.20?s/cm – 3417.67±789.70?s/cm) and Phosphate (7.52±1.06mg/kg – 16.17±3.48mg/kg). The ranges of Chromium and Nickel ion levels were 0.89±0.30mgkg – 6.66±0.95mg/kg and 2.93±0.63mg/kg – 9.99±20mg/kg respectively. The levels of Cadmium and lead ions were below detection limit (0.001mg/kg. The water Quality index of (2098.62) showed that Okulu River might not be suitable for some domestic use.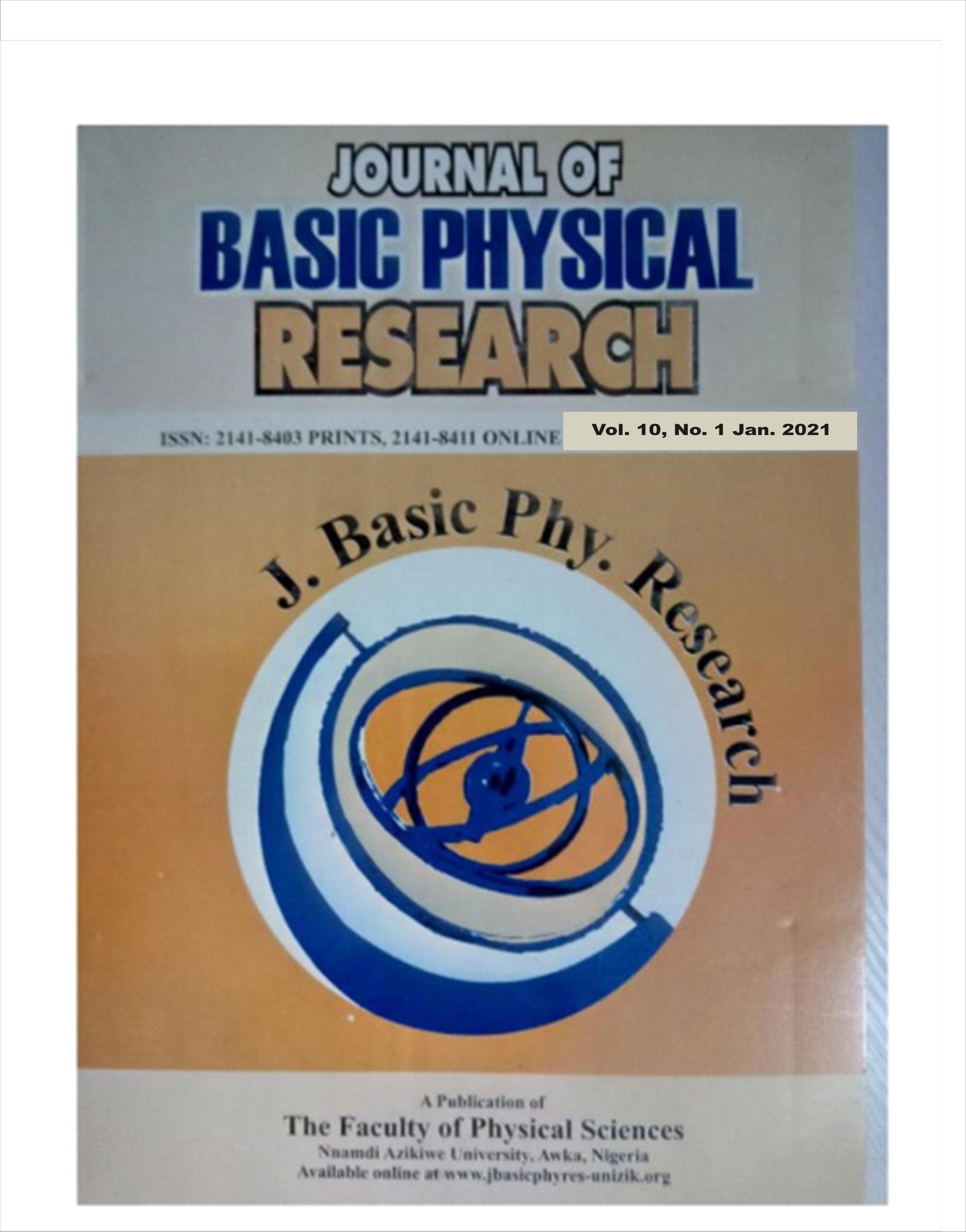 Downloads