Copyright Adaptation: A Litmus Test of Oloture Movie
Keywords:
Oloture, Copyright, Adaptation, Author and right
Abstract
The ingenious publication of a well-researched storyline on Premium Times few years ago
birthed the emergence of an acclaimed non-fiction movie - 'Oloture', a Nigerian film inspired by
a 2014 trafficking investigation by Premium Times which has welcomed rave attention in
Nigeria and nations abroad. The highly celebrated movie mentioned Tobore Ovuorie, the
investigative reporter in the appreciation part of the movie. This attitude of the producer, who
probably assumed that was enough credit for the labour, skill and judgment expended by the
original author of the work, has instigated the original author to claim compensation. The aim of
this paper is to x-tray the ownership of the copyright in Oloture as a whole and critically examine
copyright law on adaptation. This is achieved through qualitative and doctrinal method of
research. These includes sourcing online materials, critically watching the movie Oloture itself,
consulting relevant text books and the provisions of Copyright Act in Nigeria. Consequently, the
paper recommends prompt registration of content whenever creativity is employed. The paper
concludes that adaptation cannot erode the copyright of the original owner of a work.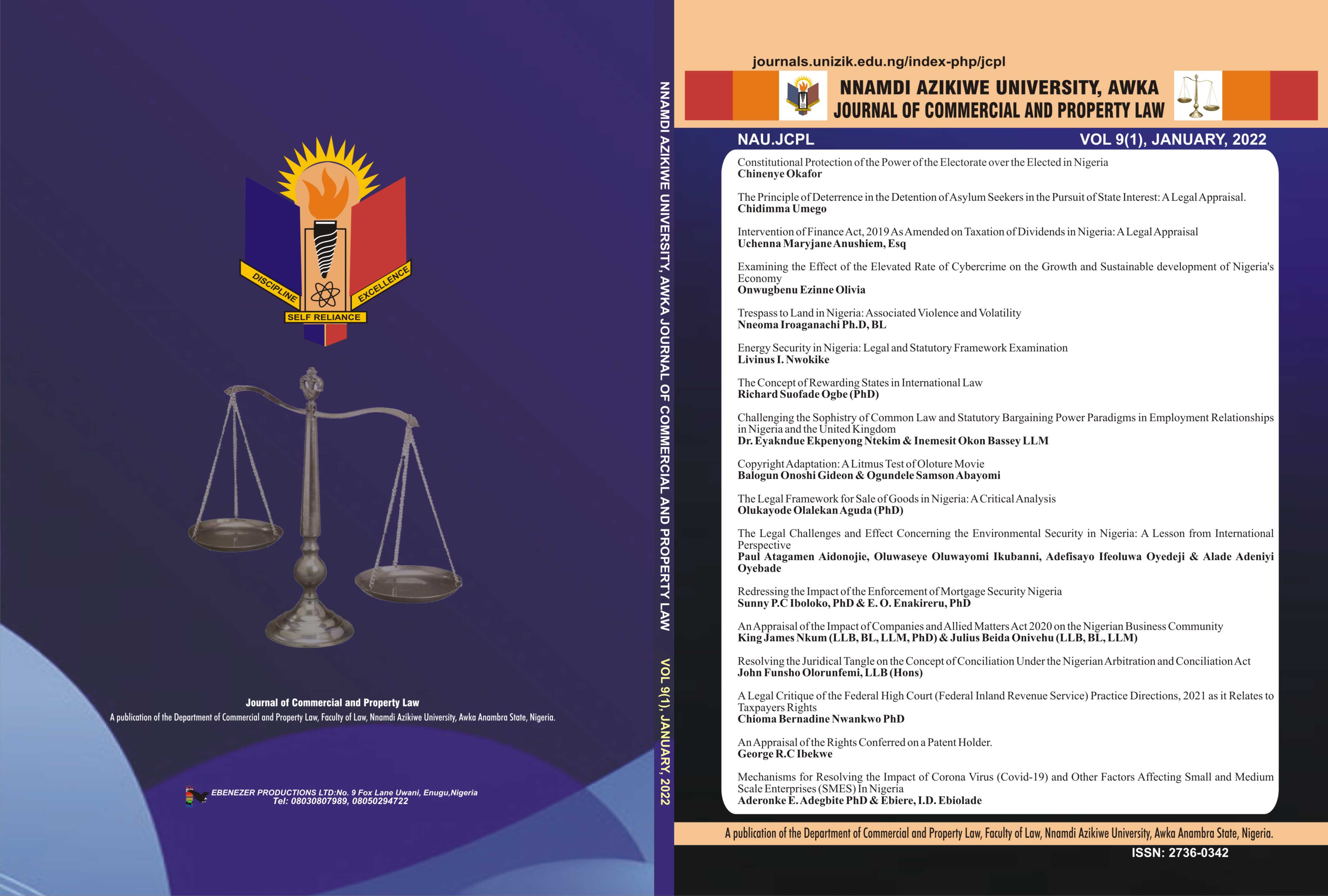 Downloads