The Legal Challenges and Effect Concerning the Environmental Security in Nigeria: A Lesson from International Perspective
Keywords:
Environment, Legal Challenges, Environmental Security, Nigeria, India
Abstract
The need for the rights to a safe, clean and healthy environment is very sacrosanct for the
survival of all humans and the preservation of climate earth. It has been observed that the global
environment has been under serious and significant threat, caused by depletion and pollution of
the environment. Although, there has been a legal intervention from the international community
and most nations in curtailing the activities of man from incessant pollution of the environment.
However, it suffices to opine that why the international community and most jurisdiction or
nations have deemed it fit to legally recognize the need to ensure a safe, healthy and clean
environment, but Nigeria is yet to adequately gives proper legal attention concerning a safe,
secure and healthy environment. This is concerning the fact that the rights to a healthy and
secured environment are made a sham by section 6(6)(c) and section 12 of the 1999 Constitution.
Furthermore, judicial activism in the enforcement of a healthy and clean environment has always
or most often been decided in favour of multi-national oil companies who control a major aspect
of Nigeria's economy. Given this, the study adopt a doctrinal analysis concerning the recognition
of a safe and healthy environment, legal challenges and effect of governance concerning
environmental security in Nigeria, and a lesson from India.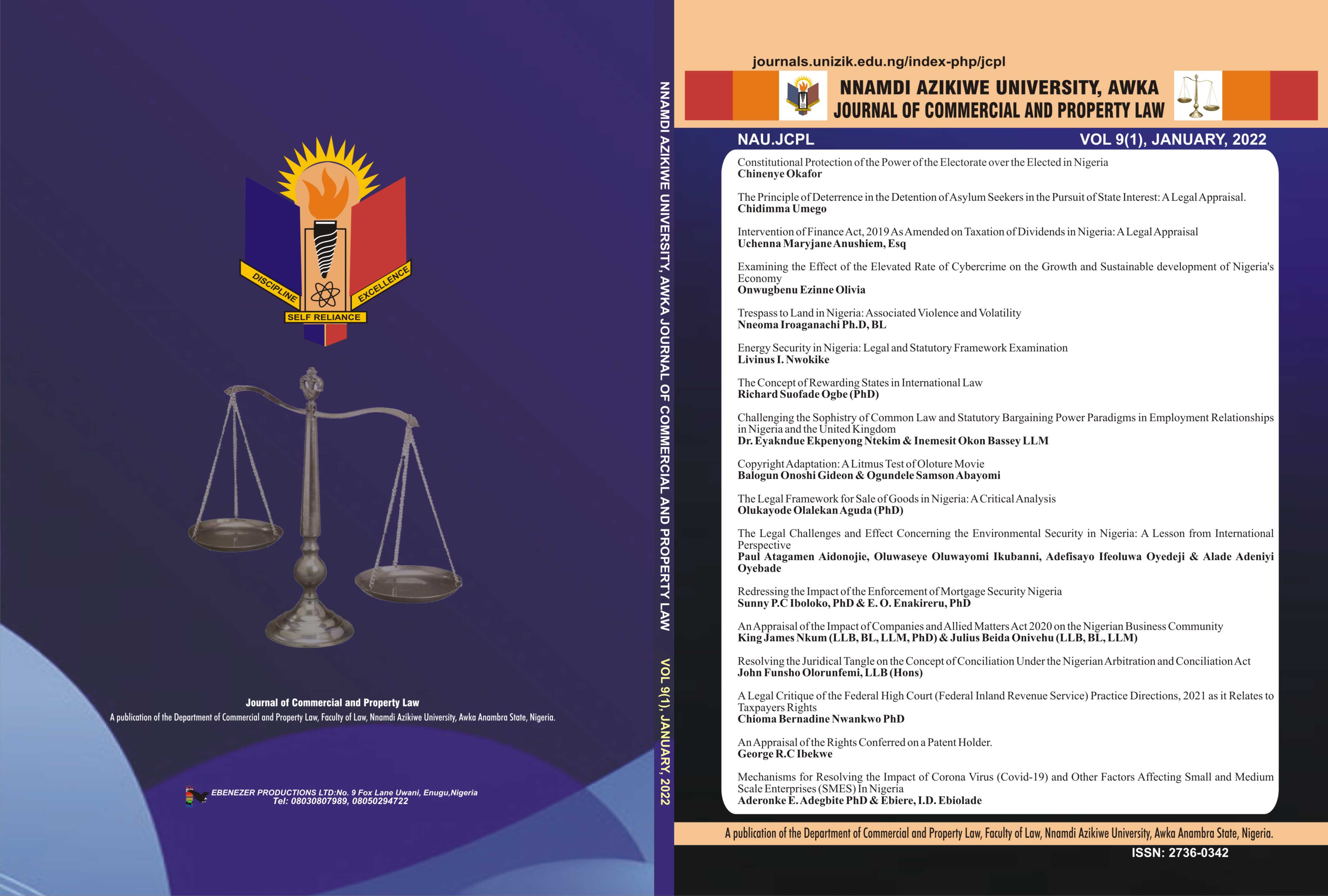 Downloads