Redressing the Impact of the Enforcement of Mortgage Security Nigeria
Abstract
Mortgage transaction is an indispensable practice in modern day business activities. In Nigeria
however, mortgage is regulated by the legal framework provided by the Land Use Act, 1978 as
amended. The article critically appraised, enforcement of mortgage security, rights of the
mortgagor, enforcement of the covenant to repay, entering into possession, sale of mortgaged
property, appointment of receiver, action for foreclosure and others. This article critically
assessed the creation, operation and termination of mortgage transactions in Nigeria. It provided
a veritable tool for the exposition, evaluation and criticism of the Act as it affects mortgages,
with a view of promoting the legal framework that would guarantee a more efficient operation of
mortgages in Nigeria. The article finally recommends Amendment of Land Use Act 1978, and
establishing arbitration mechanisms for enforcement of security/rights, capacity building/public
education and training this will accommodate the interest of the mortgagee/lender when the
market goes dry.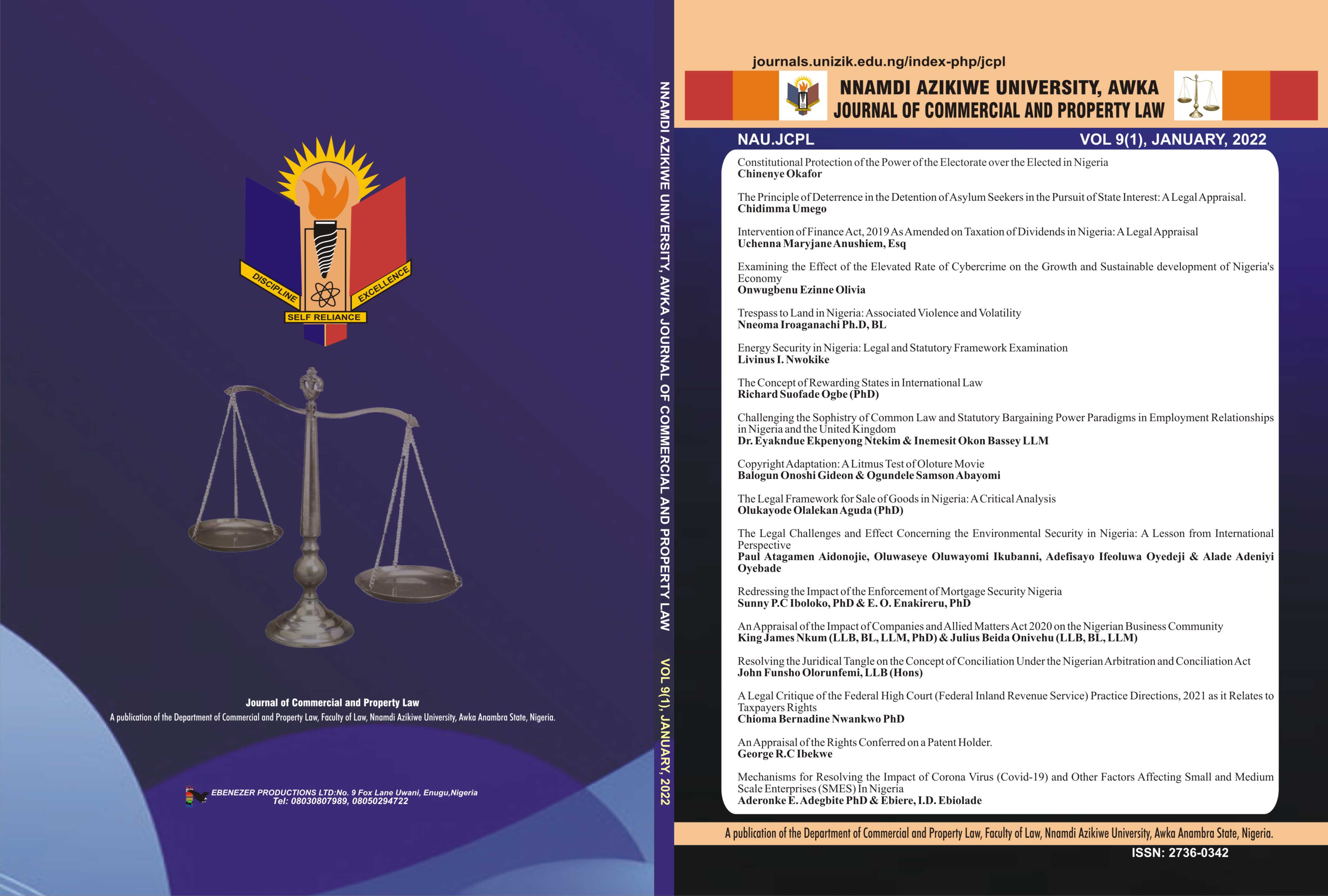 Downloads