Mechanisms for Resolving the Impact of Corona Virus (Covid-19) and Other Factors Affecting Small and Medium Scale Enterprises (SMES) In Nigeria
Keywords:
Covid 19, SMEs, Grievance Resolution Mechanisms, Law, Nigeria
Abstract
SMEs serve as the bane for economic participation in any society. Although SMEs are often
faced with challenges, events in the past few years especially due to the covid 19 pandemic has
redefined the world of entrepreneurs involved in small scale businesses. It is trite that there are
multitudes of provisions that protect citizens from economic emergencies, however it is doubtful
whether such are concise enough to specify structures that cater for SMEs especially in times of
emergencies. To aid stakeholders, this paper presents the Nigerian legal frameworks that are
available to resolve issues associated with SME's grievances and incidental disputes. These
include policies, laws and judicial systems for cushioning the effect of the pandemic and other
factors on business owners.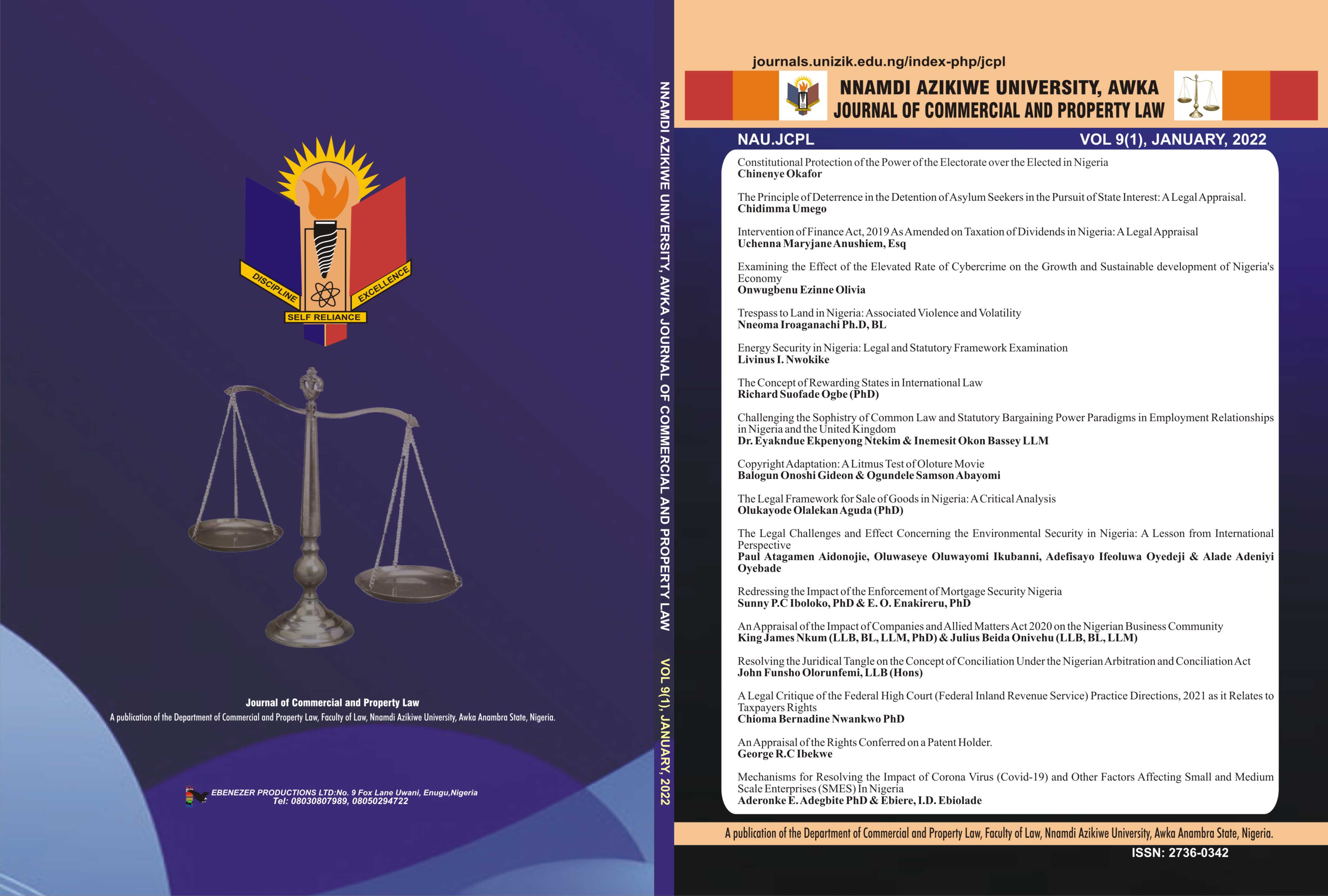 Downloads