Challenge and Prospects of the Limited Liability Partnership and the Limited Partnership as Vehicles for Business in Nigeria
Keywords:
Business, Liability, Limited, Partnership
Abstract
In a bid to improve the ease of doing business in Nigeria by ensuring that entrepreneurs are
able to form partnerships and also enjoy reduced personal liability, the Companies and Allied
Matters Act 2020 (CAMA 2020) provided for the establishment of Limited Liability
Partnerships (LLPs) and Limited Partnerships (LPs) as vehicles for business in Nigeria.
Similarly, it is indisputable that in 2009, the amendment to the Lagos State Partnership Law
2003, as amended (PL 2003), genuinely made provisions for the creation of LLPs and LPs;
and was only applicable within the territory of Lagos State. Nonetheless, with the enactment
of the CAMA 2020, it is abundantly evident that Nigeria now has a holistic legislation for the
practice and procedure of LLPs and LPs in Nigeria. This paper adopted the doctrinal
methodology. The paper found amongst others that there existed a jurisdictional challenge in
the determination of matters arising from LLPs and LPs domiciled in Lagos State. In addition,
LPs as provided in the CAMA 2020 are mere duplications of the business names procedure.
Thus, the recommendations of this paper included that the provisions of section 83 of the PL
2003 should be further amended by the Lagos State House of Assembly, and the National
Assembly should amend the CAMA 2020 by expunging sections 795 to 810 dealing with the
LP.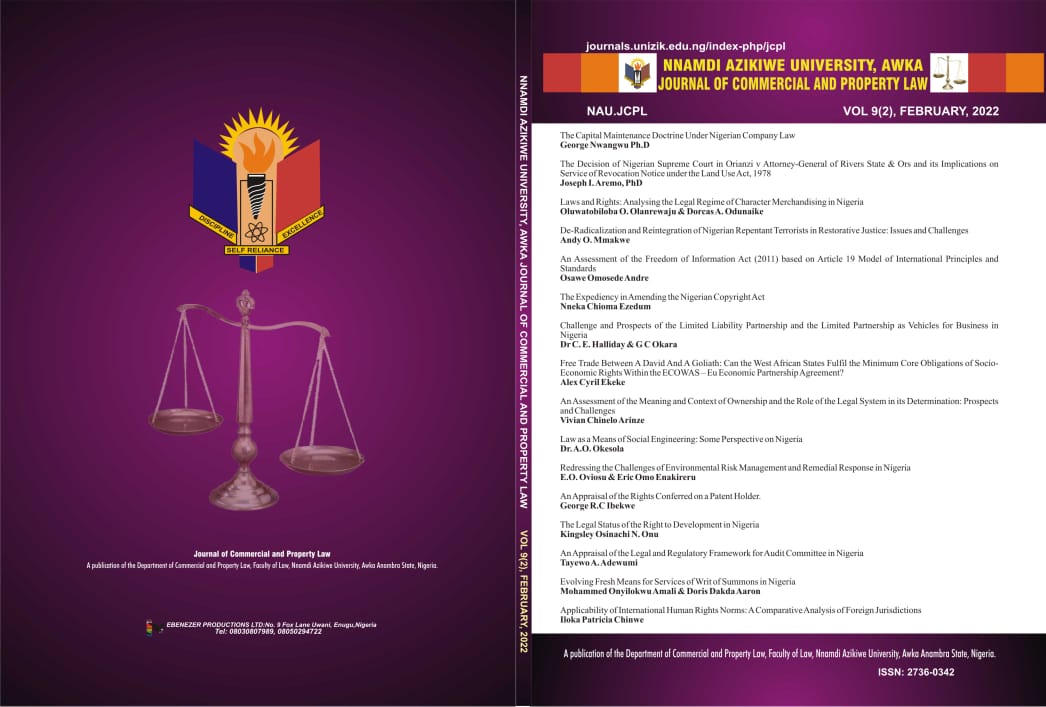 Downloads