An Appraisal of Limited Liability Partnership and Limited Partnership Under Nigerian CAMA 2020
Keywords:
Limited Liability Partnership, Liability, Partnership, Limited Partnership, Business Structure
Abstract
The dynamic business environment we live in presently calls for constant change to meet up with
international best practices. In order to remain relevant, there is a growing need for business
structures that appeals to business and service sector alike with less restrictions, disadvantages
and government intervention. Nigeria's 30 years wait for a holistic and an all encompassing law
was brought to an end by the passage of the Companies and Allied Matters Act 2020. The Act
introduced novel provisions aimed at improving the ease of doing business in Nigeria. Amongst
a plethora of innovations and reforms introduced by the Act is the provision for the incorporation
and registration of Limited Liability Partnership (LLP) and Limited Partnership (LP)
respectively. The LLP is a blend of the attributes of an incorporated company and a partnership,
while the LP is a blend of general and limited partner. This paper also explored the significance,
attributes, similarities and differences between LLP and LP. The methodology adopted in this
work is doctrinal while the approach used is narrative and comparative. The result indicated that
LLP and LP are beneficial to professional firms as well as small and medium businesses. Both
provided additional forms of business structures in Nigeria.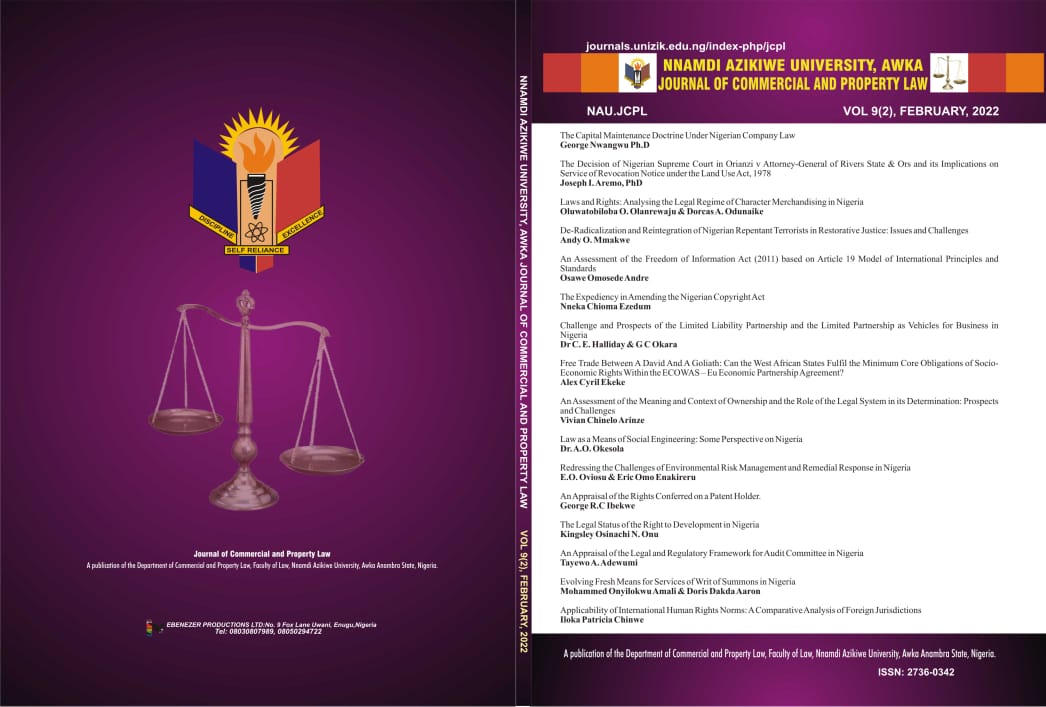 Downloads