De-Radicalization and Reintegration of Nigerian Repentant Terrorists in Restorative Justice: Issues and Challenges
Keywords:
Radicalization, De-radicalization, Boko Haram, Ex-insurgents, Restorative Justice
Abstract
As the war on insurgency continues to take its toll on lives, the economy and other aspects of
human concerns, the Nigerian Government has embarked on a de-radicalization programme,
Operation Safe Corridor (OSC), with a view to facilitating the rehabilitation and reintegration of
the ex-insurgents. This programme initiated in 2015 through which repentant Boko Haram
members were encouraged to surrender and embrace peace is aimed at finding a lasting solution
to the persistent Islamic extremism in the North-East. This programme is facing a serious
challenge as many victims and members of the local communities are hostile to the
returning/repentant insurgents as a result of the trauma from their losses and on their perceived
ground that these former fighters are incapable of repentance. This paper x-rays these challenges
and argues that as laudable as the programme is, the de-radicalization programme cannot record
much success without addressing and resolving grievances and root causes of conflict via a
process that involves all affected groups. The paper relies on secondary sources such as
textbooks, journals, articles and other library based sources and recommends a Reconciliation
programme – a component of Restorative Justice as a way of making the initiative more
comprehensive to achieve the success envisaged through the Operation Safe Corridor.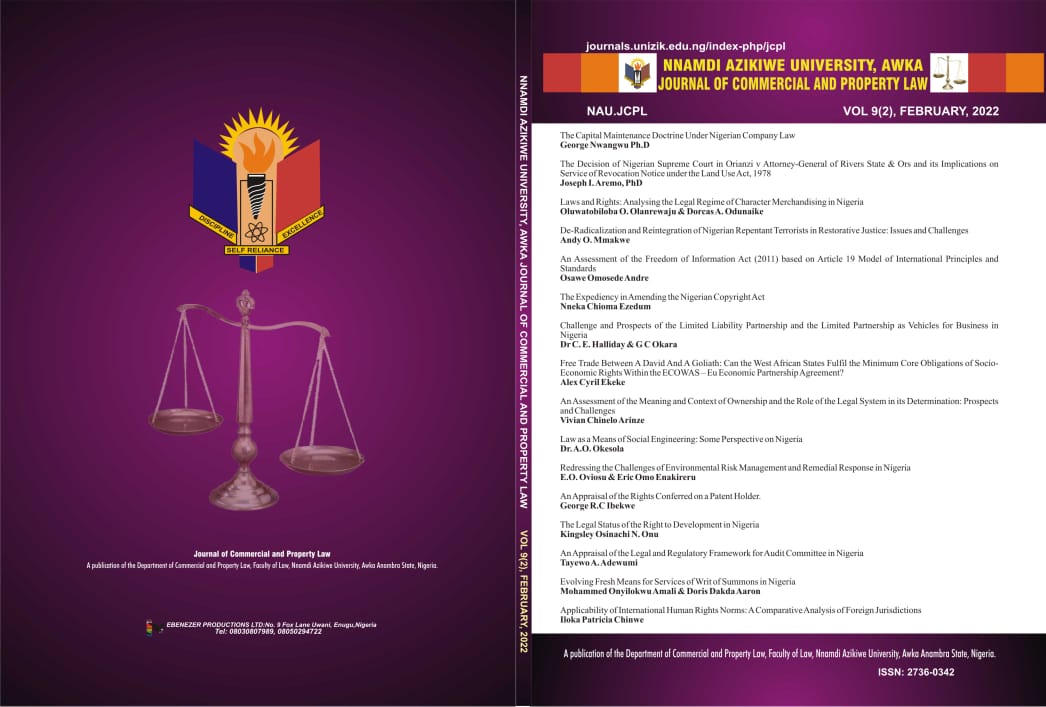 Downloads