Law as a Means of Social Engineering: Some Perspective on Nigeria
Keywords:
Law, Social Engineering, Constitution, Corruption, Judicial Independence
Abstract
This topic subscribes very strongly to the fact that law ought to be the fulcrum of social
engineering, development, transformation and harmonious existence in the society. Law and
justice are virtues of social institutions that produce democratic and economic changes in a
country. The foundation of social change in a democratic environment is rooted in law and law
has been viewed both as an independent and dependent variable (cause and effect) in society
and thus need to emphasize the interdependence of the law with other social systems. The
concept of law and social engineering involves jurisprudential, sociological and philosophical
discussions as well as research done over centuries by a wide range of renowned commentators
and authorities. This paper article further sets forth a general 'theoretical perspective to the
concept of law and social engineering as an ongoing public interest debate in Nigeria. It in
addition appraises the question whether law in Nigeria is a strategic imperative for social
engineering or an instrument to advance political and personal interests. It finally proffers
practical suggestions to ensuring that the functions of law in the society are actualized.
Key Terms: , , , ,.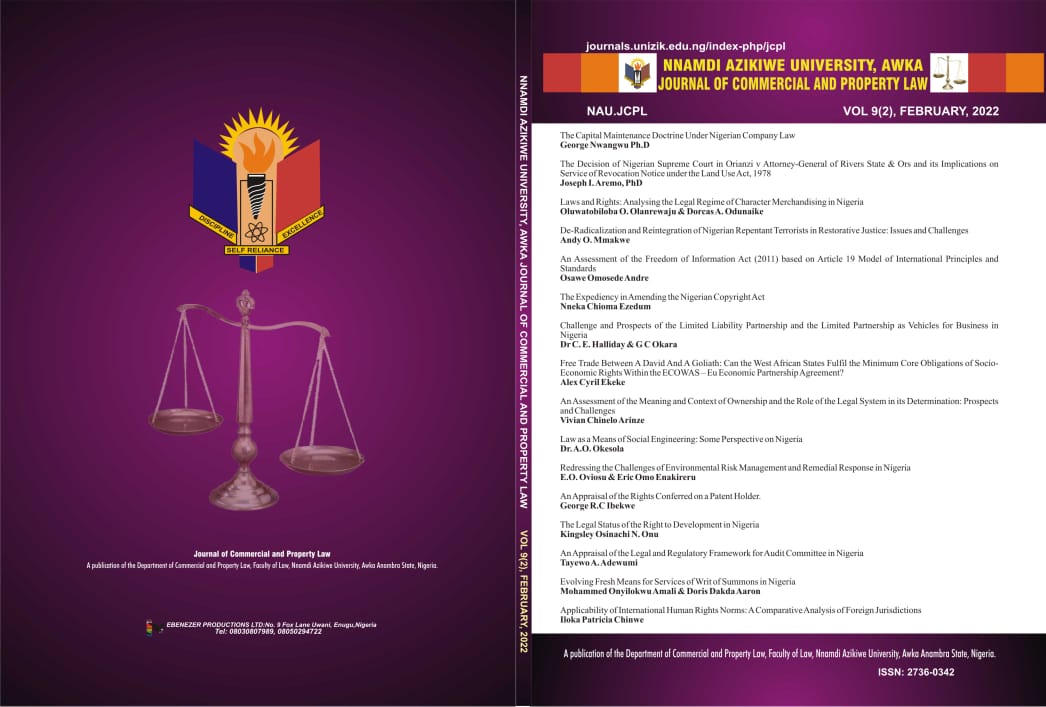 Downloads