FREEDOM OF EXPRESSION IN NIGERIA: APPRAISING THE TWITTER BAN
Keywords:
Freedom of Expression, Internet, Human Rights
Abstract
Digitized communication media has become an effective and indispensable model through which important information and ideas can be conveyed, and in a short period of time such information can be spread across and beyond national borders and territories. This paper interrogates freedom of expression in the context of social media. It takes an expository examination of Twitter ban. From 5 June 2021 to 13 January 2022, the Nigerian government banned the use of Twitter. In recent years, severe measures have been taken by the developed and developing countries under the guise of national security to foist internet censorship. Fortunately, to many liberal and human rights activists, internet censorship has proven to be a serious threat to Internet freedom, most especially the freedom of expression. The fundamental goal of this paper is to investigate free expression in the digital era in terms of the Twitter ban in Nigeria. It also provides a critique on Twitter as a means of communication. Further, it interrogates the limitation of the freedom of expression in the context of social media. It also focuses on national and international legislations in respect of the right to expression. The study recommended that policy makers must demonstrate respect for Internet flexibility and principles by adhering to legislation in line with global human rights obligations. In addition, the paper recommendations that government should abstain from narratives that undermines these principles. The study also recommended that civil society groups must participate in ingenious campaigns that inform the general public concerning federal government censorship.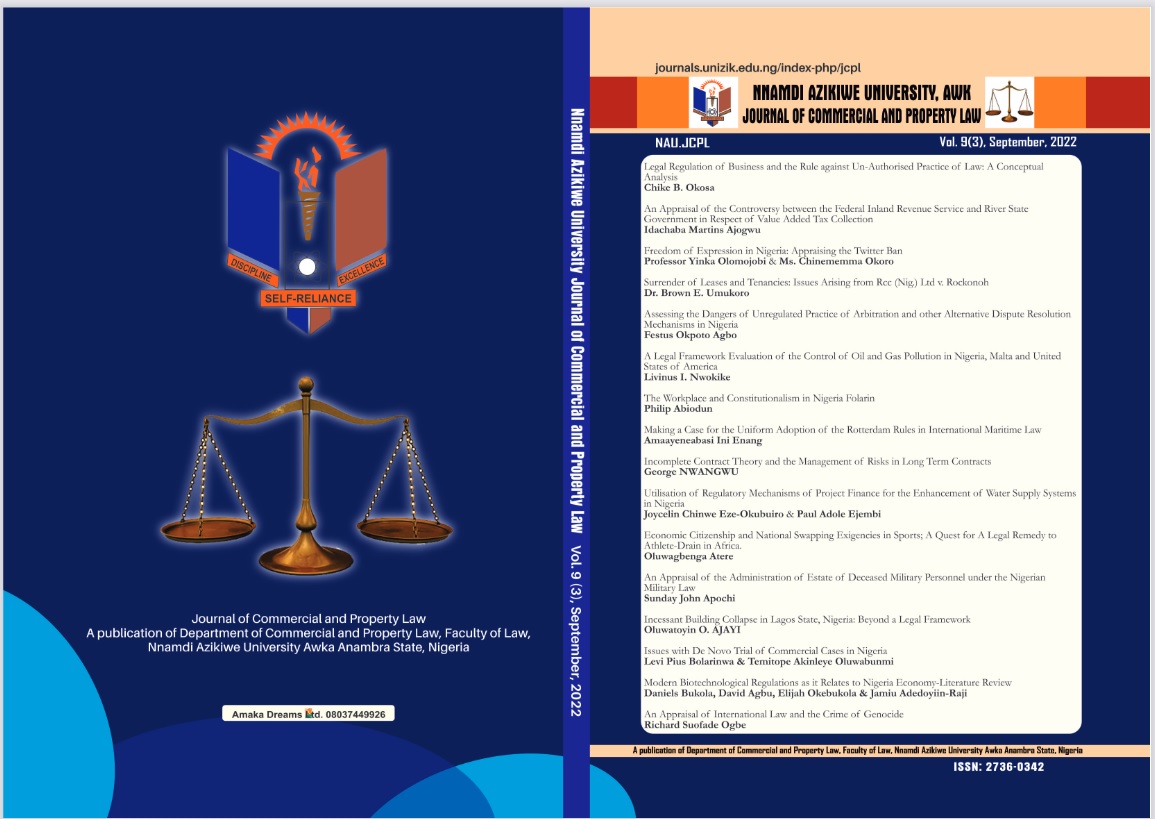 Downloads