SURRENDER OF LEASES AND TENANCIES: ISSUES ARISING FROM RCC (NIG.) LTD V ROCKONOH
Keywords:
Surrender, Lease, Tenant, landlord, Premises, Merger
Abstract
In Nigeria, lessees and tenants often abandon properties and keep keys with third parties or even to themselves without the consent of the person having the immediate estate in reversion, in the hope that they have surrendered possession. The law has always been that the consent of the landlord is a major factor in determining the validity of a surrender but the Supreme Court of Nigeria appears to have redefined this position at some point when it held in RCC v Rockonoh that a landlord was bound to accept a lease because there was a duty on him to mitigate losses. The major question which this decision has raised is as to what amounts to surrender in law in the light of the Supreme Court decision. In this enquiry, the paper seeks to investigate whether the Supreme Court of Nigeria has eventually changed the position of the law on surrender. The research places reliance on a number of local case laws and English cases though it is trite that some of the English authorities referred to in this work are merely persuasive. The reason for reference to English authorities at some point is because a number of the Nigerian decisions on the issue are backed by English authorities. The paper particularly observes that the Supreme Court in RCC v Rockonoh made copious references to several English authorities including the Halsbury Laws of England which may have accounted for its holding. The paper suggests that even though the apex court has the power to overrule itself in appropriate situation, the holding in RCC v Rockonoh is not in line with existing law on surrender and it is hoped that the Court will revisit this conundrum in the near future as the principle which it intends to establish places undue responsibility on owners of properties who are now expected to accept surrender anyhow and whenever it is offered. As a long term recommendation, it is suggested that there be some form of legislative harmonisation and codifications of the vagaries in the law.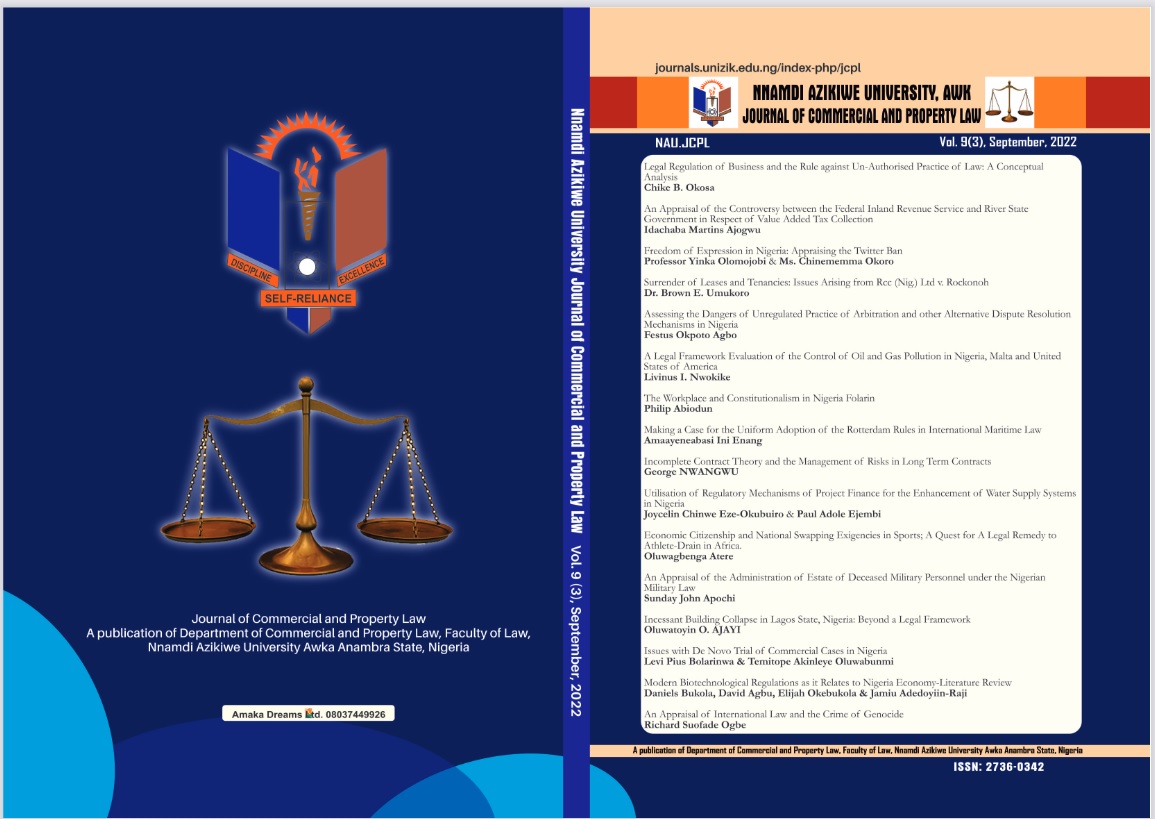 Downloads