A LEGAL FRAMEWORK EVALUATION OF THE CONTROL OF OIL AND GAS POLLUTION IN NIGERIA, MALTA AND UNITED STATES OF AMERICA
Keywords:
Oil, Gas, Pollution, Prevention and Control, Environment and Sustainable Development
Abstract
Legal framework depicts the body of domestic or international laws that apply in a particular county, that gives structure to the relationship between the state and the population and define the parameters for legal conduct. Evaluation on the other hand means the making of a judgement about the amount, number or value of something; assessment. The précis of this paper therefore, is a review of the legal framework in Nigeria oil and gas production industries to seeing how effective, efficient, active and innovative they provided against environmental pollution for sustainable development. We made comparison with the position of laws in United States of America and Malta. We found that while America and to a great extent Malta have developed laws in environmental protection in oil and gas, Nigeria is just waking up with case law but still engulfed in statutory cum legislative double roles jeopardy in environmental protection in oil and gas pollution. We made some recommendations for way forward.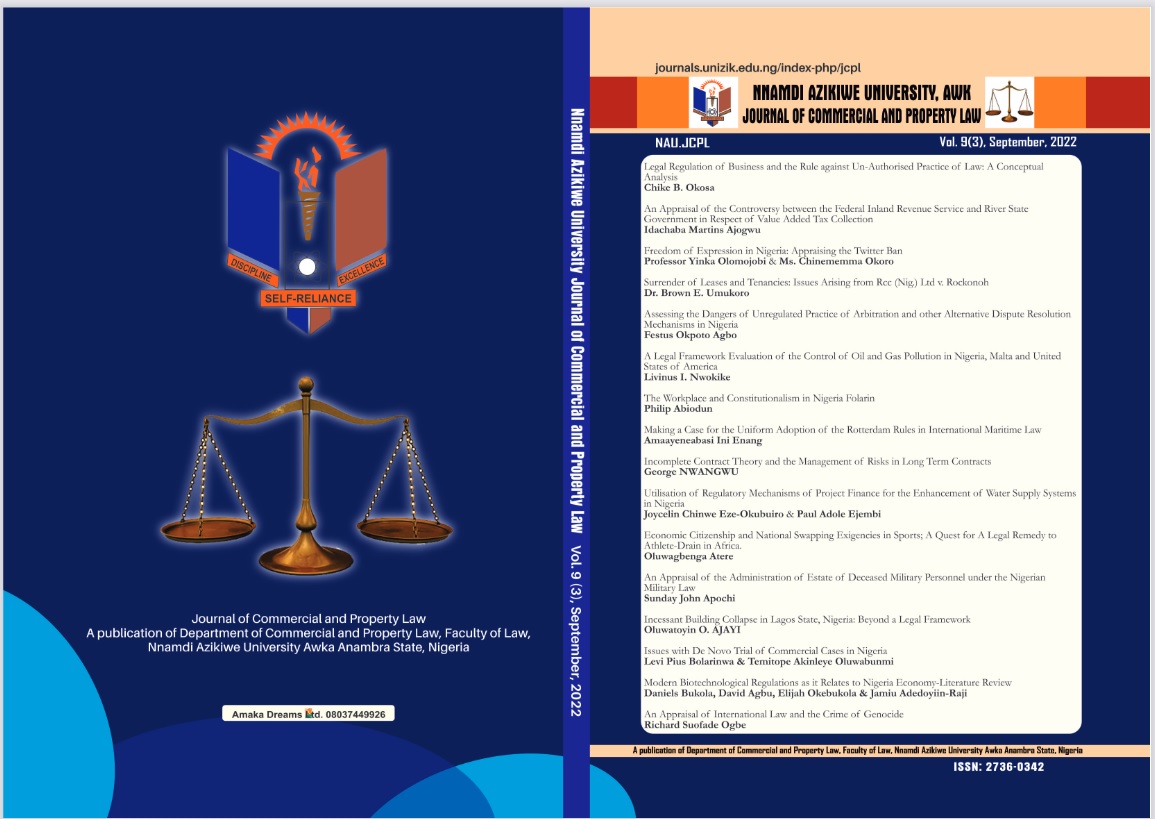 Downloads