MAKING A CASE FOR THE UNIFORM ADOPTION OF THE ROTTERDAM RULES IN INTERNATIONAL MARITIME LAW
Keywords:
Rotterdam Rules, Shipping, containerisation, carriers' liability
Abstract
As of today, the Rotterdam Rules, which was signed on 23 September 2009, has not come into force as a result of issues of lack of uniformity and consensus even though it addresses issues pertaining to the digital age and current international shipping trends. The objective of this study is to discover the origin of these issues and why they still persist till date. The research methodology used in this work is comparative, analytical and doctrinal, in that, it makes comparison between the Hague/Visby Rules, Hamburg Rules and the Rotterdam Rules and critically analyses each one. This work finds that the Hague/Visby and Hamburg Rules, which are international carriage of goods by sea conventions, are unfit for purpose and have failed to provide international consensus as well as international commercial requirements for the 21st century. It also finds that the Rotterdam Rules have provided for and recognised containerisation, multimodal carriage of goods, door to door as period of carriers' liability, and electronic signatures for the first time. This work recommends ratification of the Rotterdam Rules by States so that the Rules will come into force and because it establishes a comprehensive, uniform legal regime governing the rights and obligations of shippers, carriers and consignees.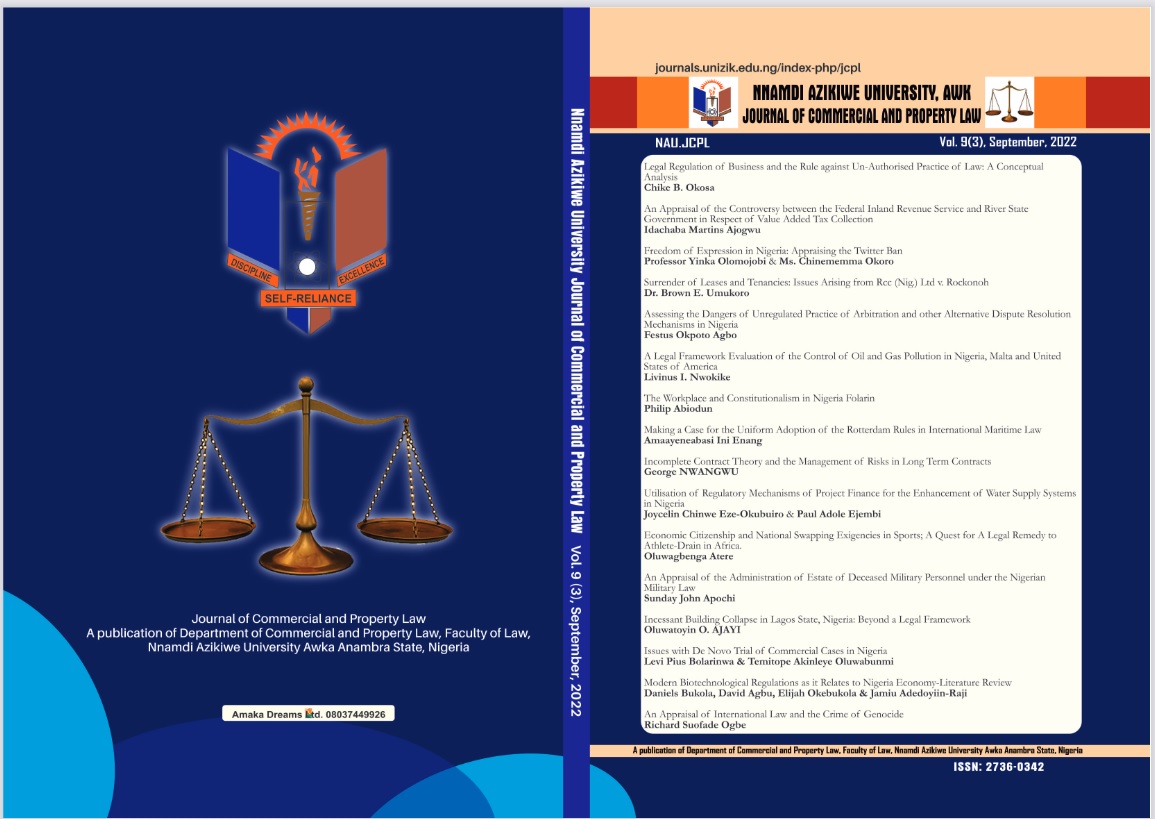 Downloads