ECONOMIC CITIZENSHIP AND NATIONAL SWAPPING EXIGENCIES IN SPORTS; A QUEST FOR A LEGAL REMEDY TO ATHLETE-DRAIN IN AFRICA
Keywords:
Economic citizenship, athlete- drain, renunciation of citizenship, Africa, refugee status
Abstract
There is an incessant culture in sports that tends to promote the adoption of athletes from developing nations such as Africa to represent developed nations in international sports tournaments by baiting them with economic citizenship. This results in the athlete drain in Africa reducing the sporting competiveness of countries in Africa and the resource balance in a comparative analysis. This paper examined the existing theories of citizenship and the possibilities of any accommodating this sports culture. Existing international legal instruments were also evaluated to discover whether it permits this culture of economic citizenship by considering international sport organisations such as FIFA, International Olympic Committee, and international athletics federation and their subjective treatment of the subject. The right to renunciation of citizenship as a pre-condition to economic citizenship in sports was also examined. The legal regime of the status of a refugee vis-a-vis economic citizenship was also investigated. This paper recommends that representation of countries at sports tournaments should only be restricted to nationalities by birth or descent to reduce the indiscriminate athlete drain in Africa.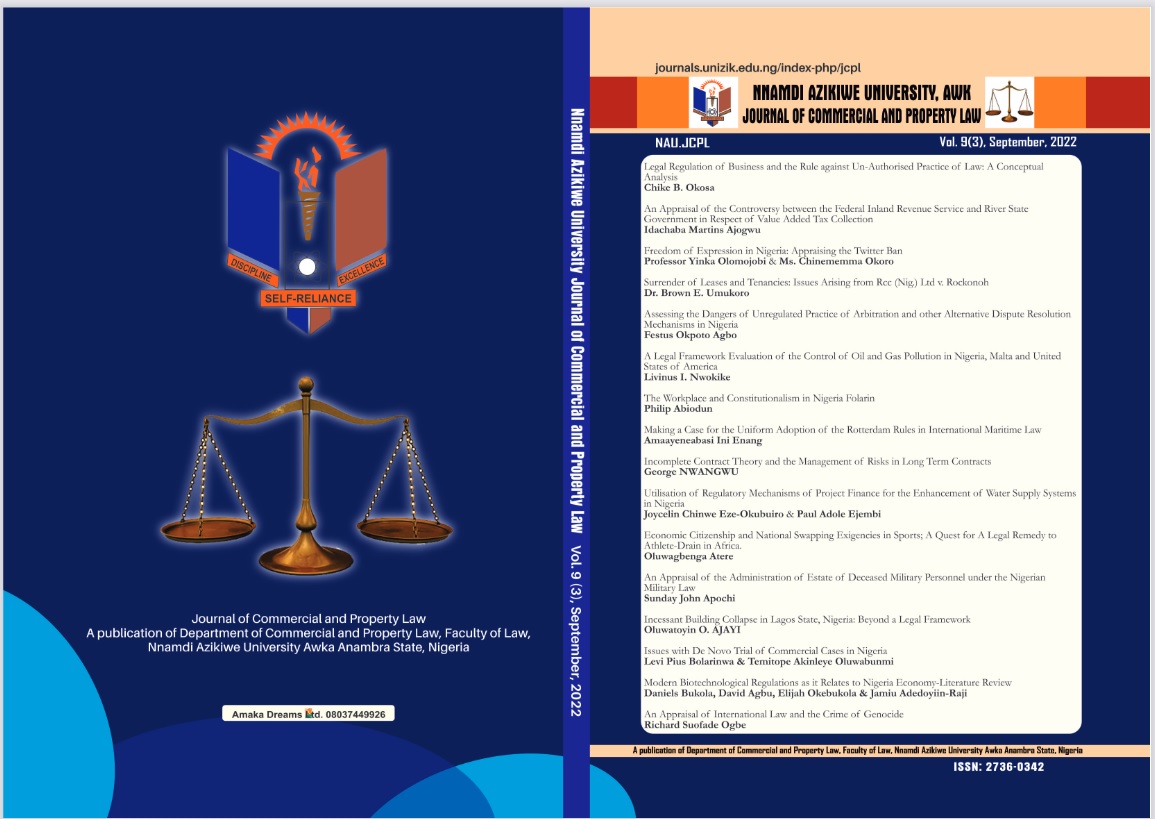 Downloads