AN APPRAISAL OF THE ADMINISTRATION OF ESTATE OF DECEASED MILITARY PERSONNEL UNDER THE NIGERIAN MILITARY LAW
Keywords:
Military, Soldier, Testate, Intestate, Will
Abstract
The Armed Forces Act Cap A20 Laws of the federation of Nigeria (LFN) 2004 is the primary legislation that provides for the administration of estate of deceased military personnel in Nigeria. The Act virtually made provision for the procedure to be followed in administering the estate of deceased personnel who died intestate or testate. However, there are some gaps and lacuna regarding the procedure in the administration of estate of the deceased military personnel which were not addressed in the Act. This research was conceived as a result of the misconception regarding the status and duties of a next-of-kin which was not provided or defined in the Act. This silence was the reason for the erroneous belief that a next-of-kin of a deceased personnel is the sole beneficiary of the deceased military personnel's estate which often result to conflicts between appointed next-of-kin and the heirs of the deceased personnel, which have generated series of petitions and litigations against next-of-kin. A next-of-kin has a fiduciary relationship with the heirs of a deceased military personnel to hold the property of the deceased on trust, and therefore, he\she is not a sole representative\personal representative for the administration of the deceased property under the law.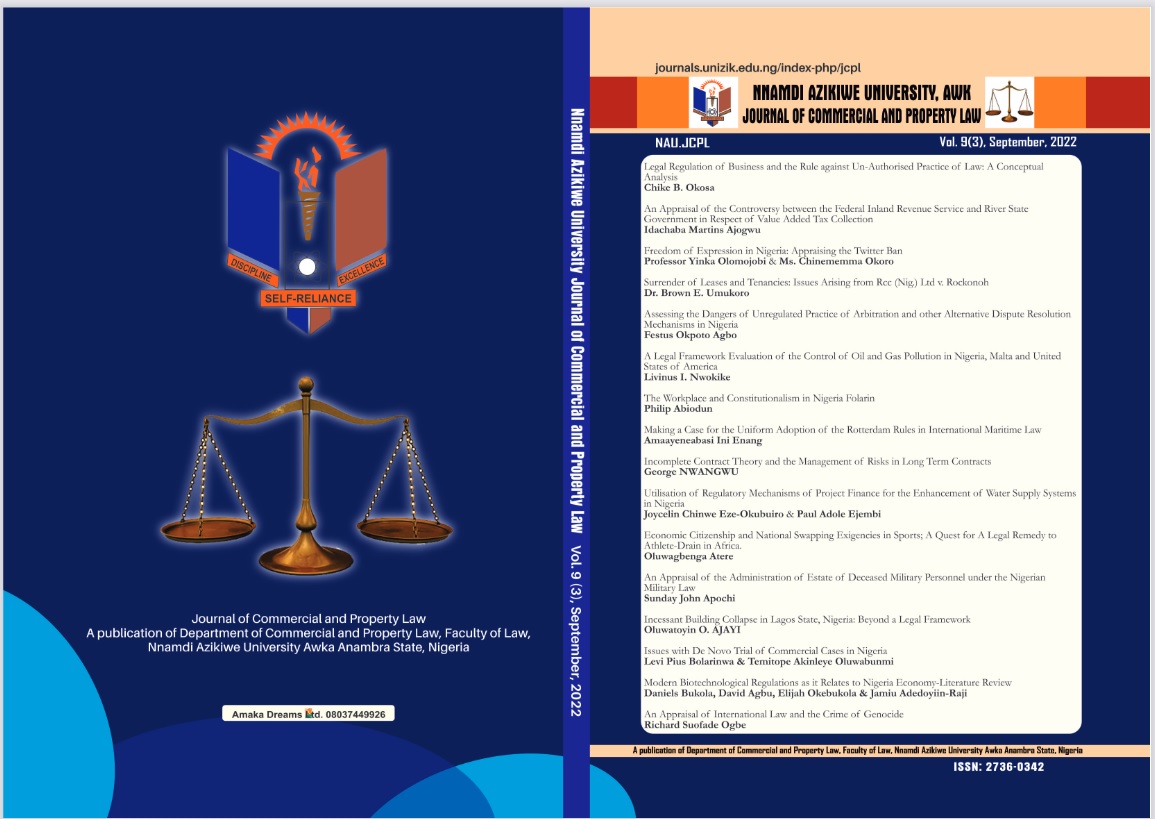 Downloads