INCESSANT BUILDING COLLAPSE IN LAGOS STATE, NIGERIA: BEYOND A LEGAL FRAMEWORK
Keywords:
Building, Collapse, Incessant, Institutional, Legal
Abstract
The cases of building collapse in Nigeria in recent times has become alarming and heart rending. A compendium of collapsed buildings and casualties in the last twelve years (2010-2022) signal a troubling trend that needs to be treated as an emergency. Each collapse sets in motion a chain of events: ranging from loss of investment, means of livelihood, loss of irreplaceable human lives and the vacuum it leaves for the loved ones of deceased buried in the rubbles at various sites of mishap is a call for concern. Beyond the losses is the question of what went wrong, could it have been prevented? Are there no laws or standards? Are there no institutions that enforce standards? The article is divided into four sections. Section one introduced the discuss of recurrent building collapse in Lagos state. The second section discussed the factors responsible for increased rates of building collapse in the state. Section three examined the impacts of building collapse, while section four will examine the laws and institutions responsible for regulating building construction in the country. The article concluded by stating that the Lagos state government agencies in charge of building regulations are in a race against time to curb the recurrence of building collapse and redeem the image of the state as the building collapse capital.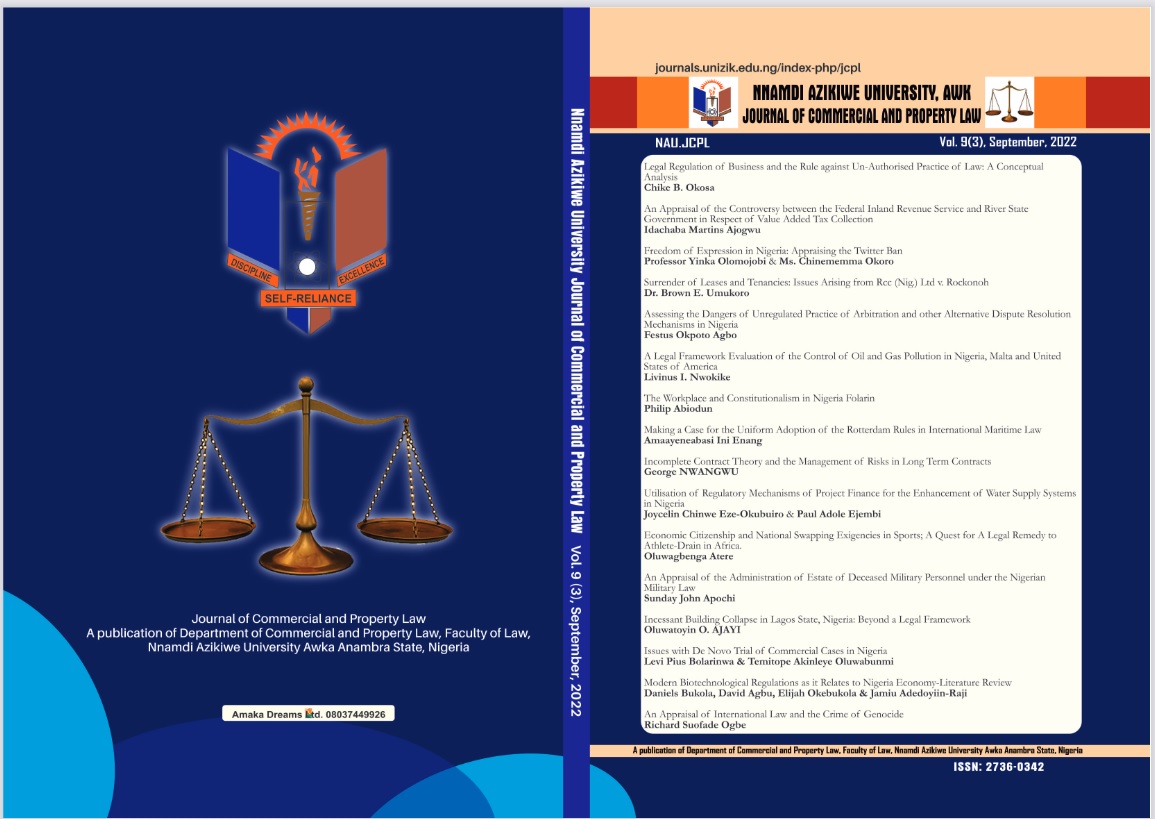 Downloads