LEGAL REGULATION OF BUSINESS AND THE RULE AGAINST UN-AUTHORISED PRACTICE OF LAW: A CONCEPTUAL ANALYSIS
Keywords:
Barrister and Solicitor, Law practice, Un-authorised practice of law, Licence to practice law, Admission to the bar, Public policy
Abstract
Practice of law, though a profession, is also a business, and thus subject to a dual regulatory framework. Consequently, a legal right to indulge in business is circumscribed by the rule of un-authorised practice of law which acts to restrict legal business to legal professionals. The concept of un-authorised practice of law requires explanation and its jurisprudence requires clarification. In doing this, the paper, examined general principles of un-authorised practice of law, and revealed that the breach is committed when a person not admitted to the bar undertakes legal business or performs acts which are reserved by law for duly licensed attorneys. The paper established that the effect of un-authorised practice of law on related proceedings is to imbue them with irremediable vice resulting in nullity of the acts and proceedings. The paper specified five areas of particular interests and delimited how far laymen may be permitted to function in those areas without breaching the restriction on unlicensed practice of law. The paper then set out procedure for suppression of un-authorised practice of law and disclosed that its punishment as contempt is different from its punishment under general criminal prosecution. The paper concluded that notwithstanding absence of a legislative definition of practice of law, there is clear legislative purpose consonant with public policy to restrict practice of law to persons duly licensed to practice law.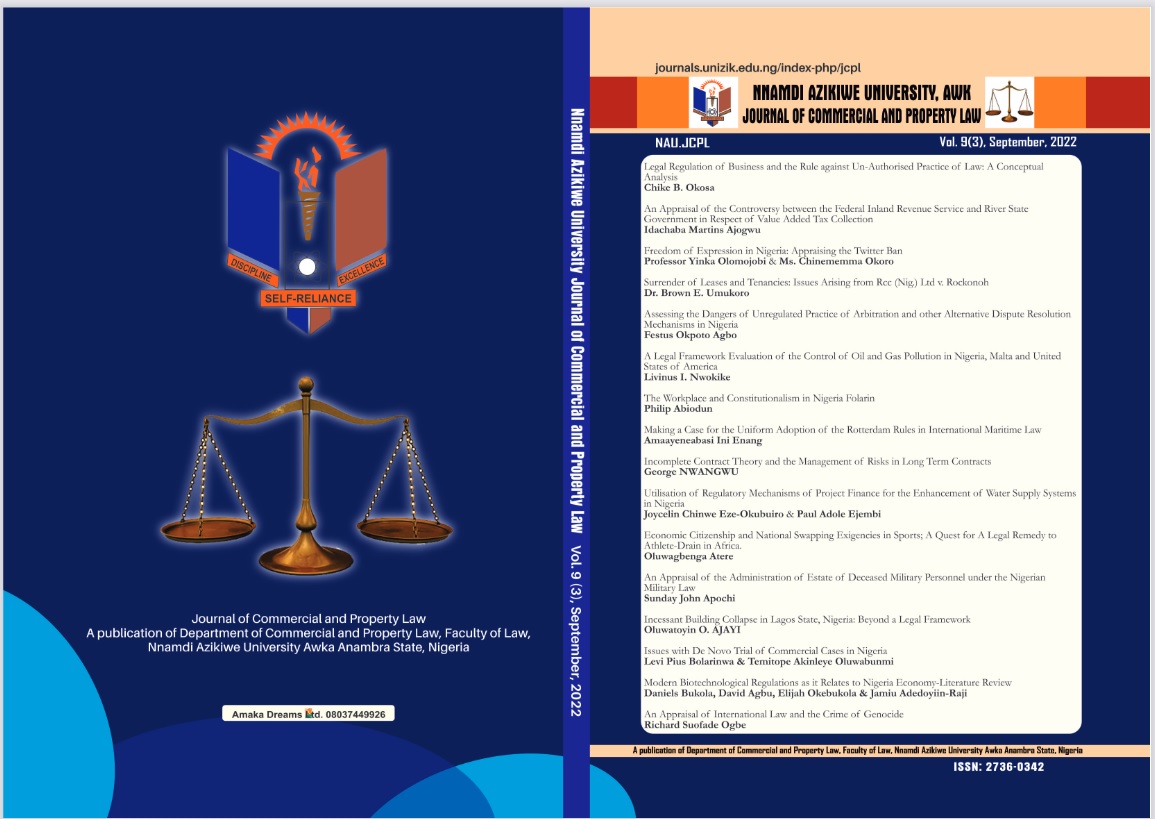 Downloads