NIGERIAS INEGALITARIAN SOCIETY: AN IMPEDIMENT TO THE CONTRIBUTIONS OF THE FEDERAL COMPETITION AND CONSUMER PROTECTION ACT 2019 TO ANTITRUST PRAXIS IN AFRICA
Keywords:
Africa, Nigeria, Antitrust regime, Market competition, Consumer protection, Free trade, Inegalitarian society, Impediment
Abstract
In the bid to achieve economic growth and development through free trade and competition African countries signed the African Continental Free Trade Agreement (AfCFTA). Nigeria being the leading economy in the continent is ordinarily expected to play a major role in achieving this goal. To do this Nigeria has enacted a comprehensive Federal legislation, the Federal Competition and Consumer Protection Act 2019 (FCCPA) to ensure free trade and competition in the country. But the ability of the FCCPA to deliver on target is seriously hampered by socio-political inequalities which inhibit free trade and competition in Nigeria. This paper argues that for the FCCPA to be effective in Nigeria and consequently influence significantly free trade and competition in Africa, Nigeria must address its problem of socio-political inequalities. The methodology of the study is doctrinal.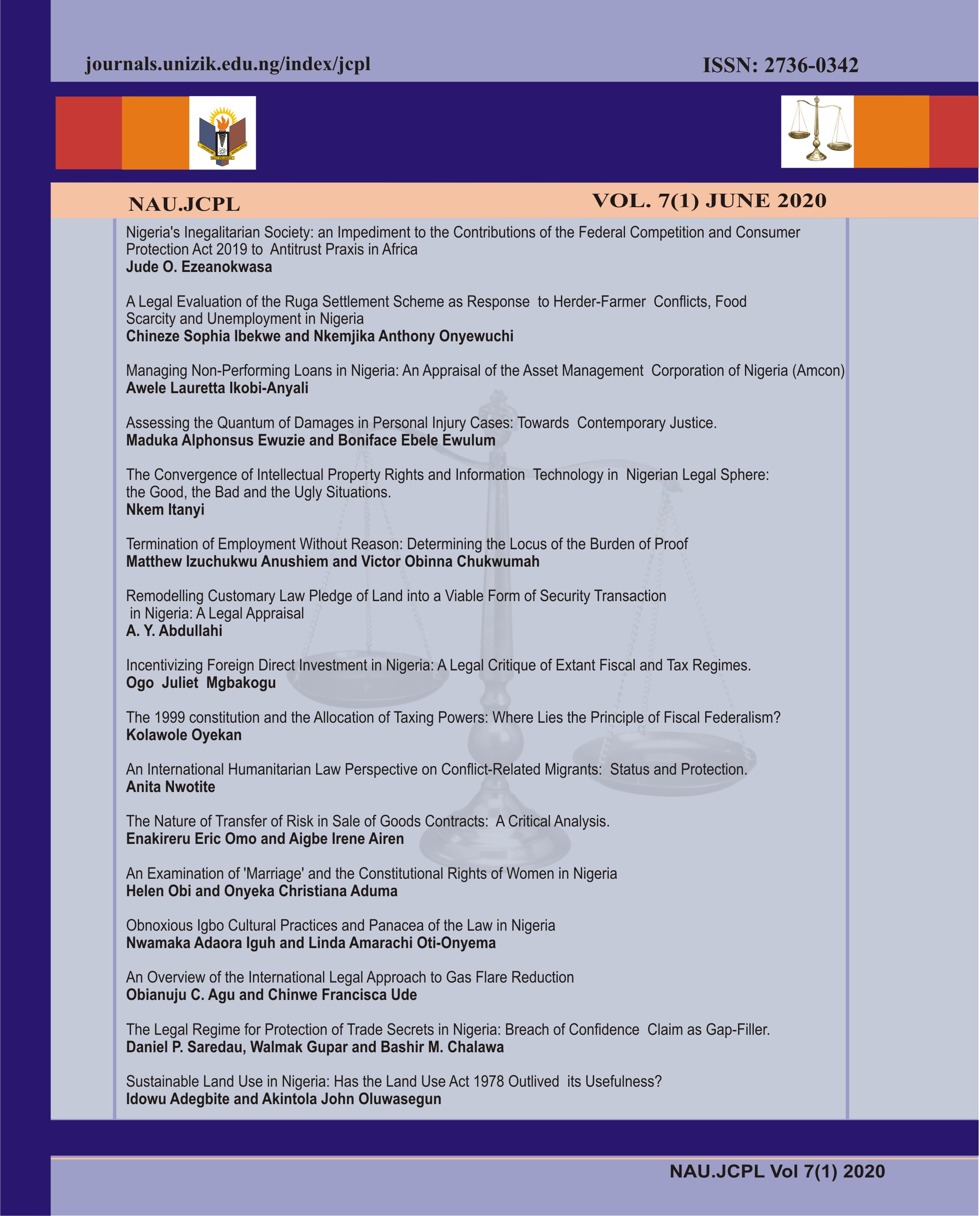 Downloads