MANAGING NON PERFORMING LOANS IN NIGERIA: AN APPRAISAL OF THE ASSET MANAGEMENT CORPORATION OF NIGERIA (AMCON)
Keywords:
Bank lending, Non-Performing Loans, Corporate Governance, AMCON
Abstract
After the financial crisis of 2008-2009, the high rate of Non- Performing Loans (NPLs) in Nigerian banks led to the liquidation and bail out of some banks by the Central Bank. In 2010 the Asset Management Corporation of Nigeria (AMCON) was established as a special purpose vehicle with the mandate to efficiently resolve and manage the non-performing loan assets of banks thereby stabilizing the sector. However, rather than reduce the number of NPL's, 10 years onwards, AMCON has acquired more liabilities thereby increasing NPLs and has about 3,000 cases in court. The objective of the paper is to appraise AMCON, to determine why the corporation is unable to fully carry out its mandate. What are the legal and regulatory problems facing the corporation in executing its mandate? How can AMCON effectively manage NPLs? What alternatives are being explored to handle the legal disputes? The paper finds that the major challenge facing the corporation from inception is lack of adequate laws to enhance their performance together with incessant legal disputes. The paper also examines jurisdiction like Malaysia to draw lessons for an effective management of NPLs. It was recommended among others, that loan restructuring, alternative dispute resolution mechanisms be used to ensuring successful management and speedy disposal of NPLs by AMCON.  The article relies on vast doctrinal research and comparative analysis.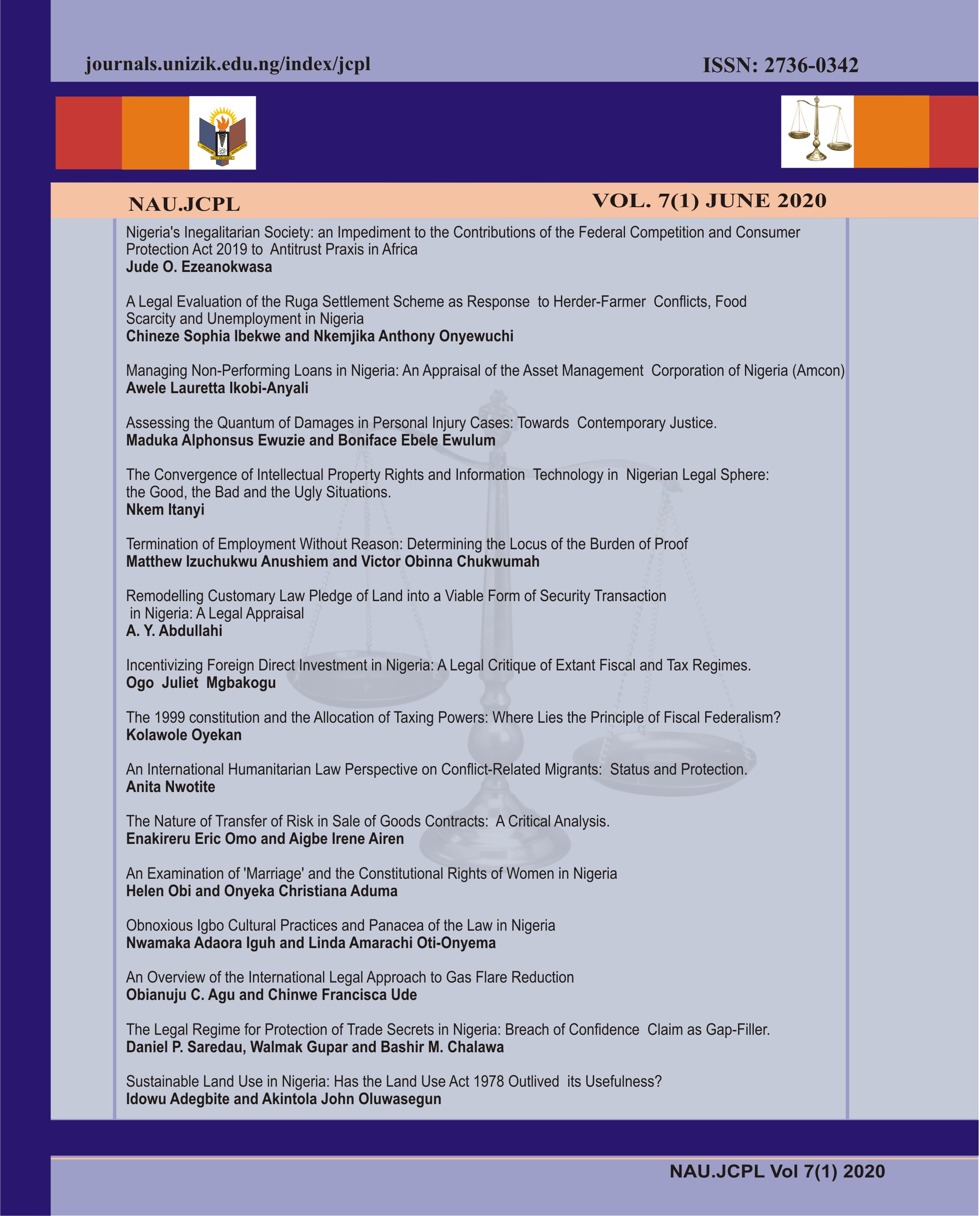 Downloads