ASSESSING THE QUANTUM OF DAMAGES IN PERSONAL INJURY CASES: TOWARDS CONTEMPORARY JUSTICE
Keywords:
Personal injuries, workplace/motor vehicle accident, restitutio in integrum, employees compensation act, quantum of damages, adequacy of compensations
Abstract
The Common Law principle in the award of damages has been to restore the injured person to the position in which he would have been had no injury occurred. This is known as restitutio in integrum. The jurisprudence of damages in personal injuries has developed over time in an attempt to meet this principle. Whether the judges have applied the principle to meet real and not abstract justice in each case is the focus of this work. The work interrogates the concept of award of damages as compensation in personal injury cases with a focus on the approach of the judges in reaching a decision thereat. By means of an extensive case review, the work queries whether the damages awarded have been reasonable in light of Nigeria's astronomical inflation rate and the prevailing economic circumstances in the nation. The work posits that the hallowed principle of restitutio in integrum has not been reasonably satisfied in contemporary Nigerian jurisprudence when compared to other jurisdictions, especially the UK. The work recommends an amendment of the Employees Compensation Act to better recompense victims of workplace injuries and urges judges to state in their decisions, the multiplier applied for calculating quantum of damages and their reason for believing that such multiplier would be sufficient to meet the justice of the case.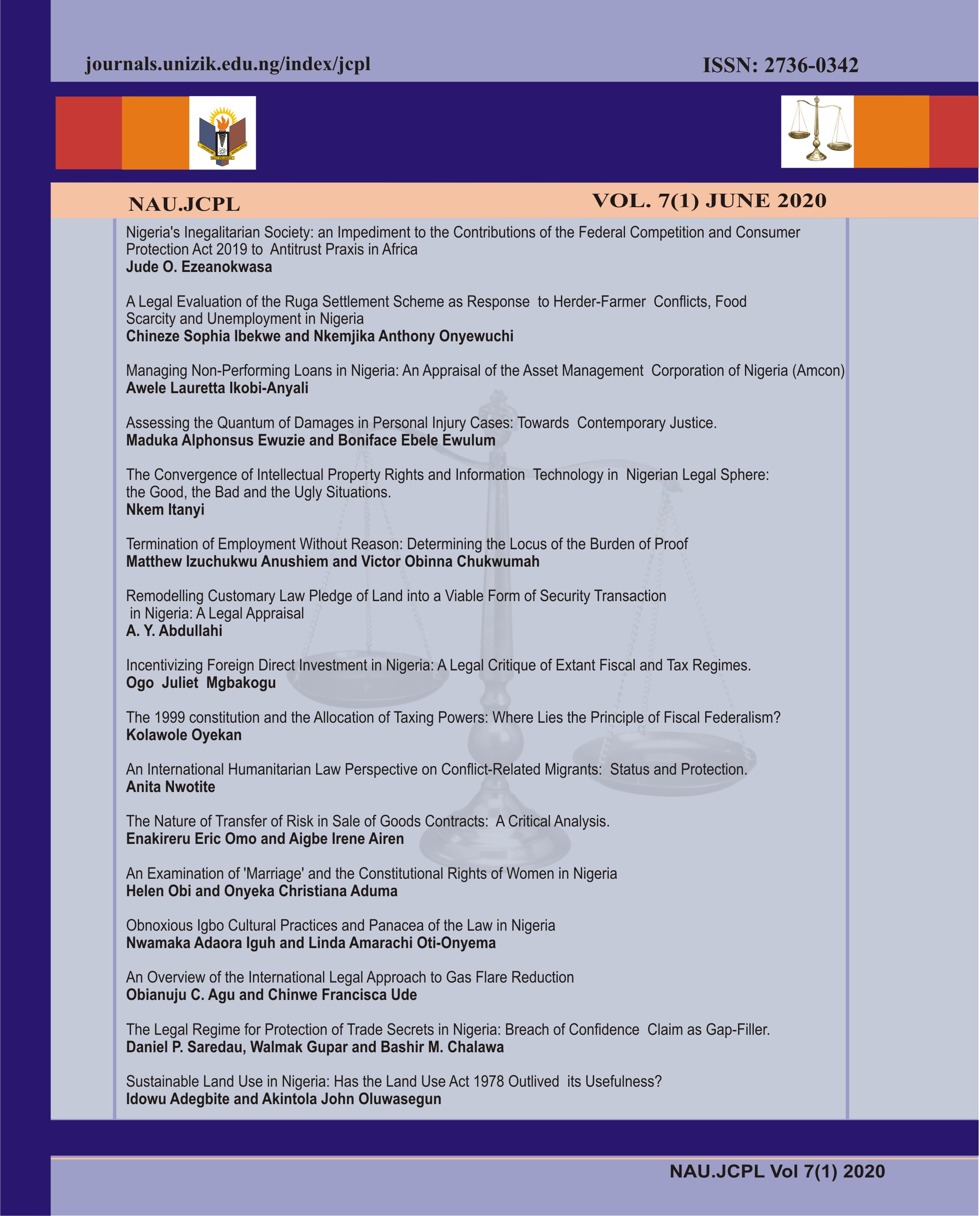 Downloads