THE CONVERGENCE OF INTELLECTUAL PROPERTY RIGHTS AND INFORMATION TECHNOLOGY IN NIGERIAN LEGAL SPHERE: THE GOOD, THE BAD AND THE UGLY SITUATIONS
Keywords:
Intellectual property, Nigeria, creative and entertainment industry, copyright, information technology, intellectual property rights
Abstract
Advancement in technology has increased streams of income for intellectual property right holders. Rights holders, particularly artistes in the creative industry, now have multiple streams of revenue, a development made possible by information technology. On the other hand, the information technology age exposed the loopholes in Nigeria's intellectual property laws and rendered redundant and impracticable some of its provisions. The use of technological devices to protect fundamental intellectual property rights in the technological age has eroded the rights of users to information. Likewise, several products are not anticipated or protected under the extant laws. Lamentably, the information technology age advanced with some untoward, undesirable, situations. In this paper, the writer examines various situations where the advancement of information technology has impacted on the intellectual property rights of right holders in Nigeria. For convenience, these situations are grouped into the good, the bad and the worst-case scenario, which is the ugly situation. The focus of this paper is on Nigeria, and the relevant Nigeria laws viz: The Copyright Act, Patents and Designs Act and the Trademarks Act. However, juxtapositions were made with other foreign jurisdictions where necessary. This paper will outline the deficiencies within the scope of the current Nigerian laws and calls for reactive measures on the laws to meet the realities of the information technology age.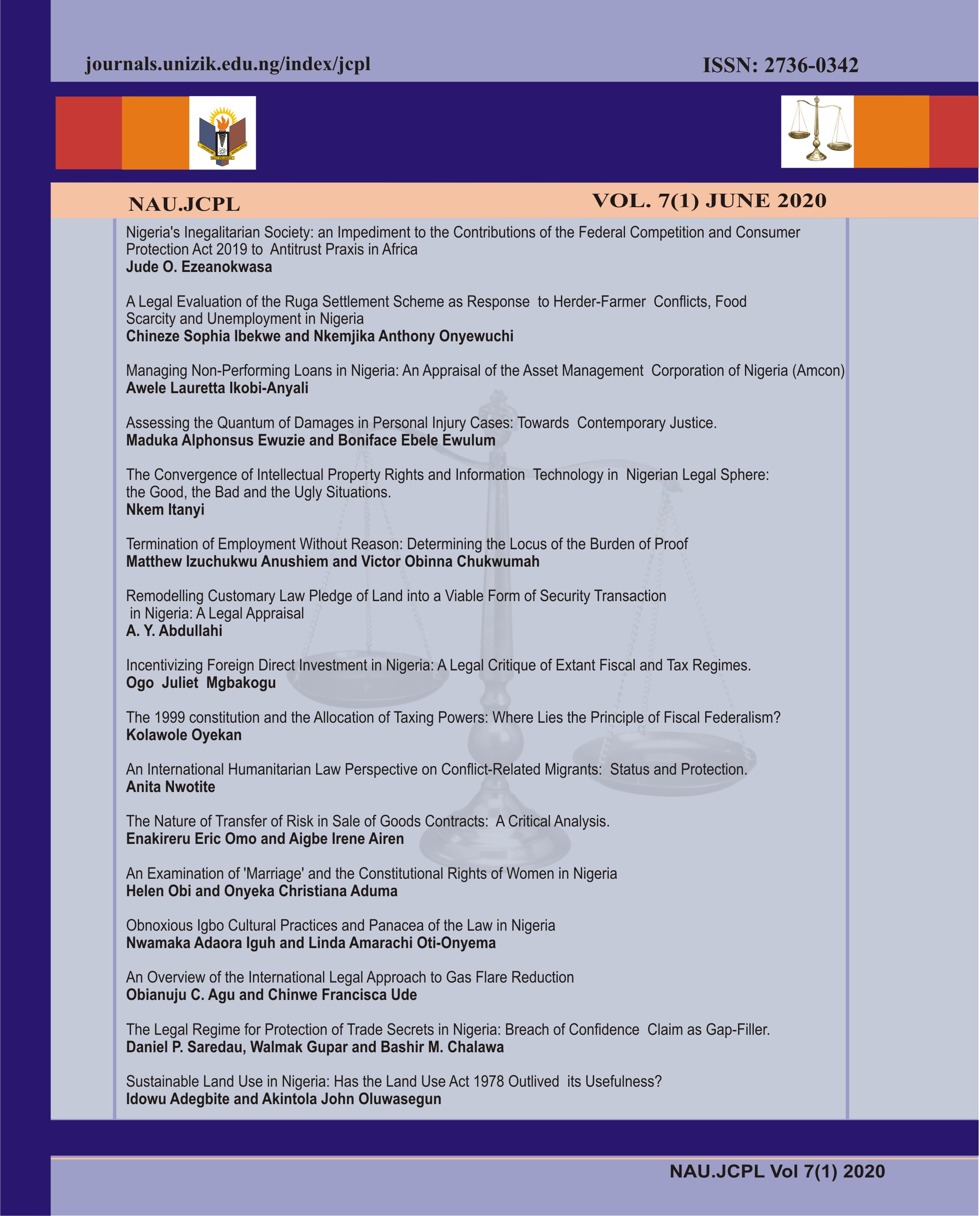 Downloads