REMODELLING CUSTOMARY LAW PLEDGE OF LAND INTO A VIABLE FORM OF SECURITY TRANSACTION IN NIGERIA: A LEGAL APPRAISAL
Keywords:
Customary pledge of land, accountability of pledgee, perpetual redeemability, unsuitability of pledge as security, pledge under the Act
Abstract
Pledge of land under customary law is bedevilled by inherent problems such as pledgee's accountability and perpetual redeemability, a situation further complicated by the Land Use Act's requirement that the governor's consent  must be obtained before a transfer of interest in land can be valid. This has made the pledge transaction unattractive to modern businessmen as a means of security for loan and is now poles apart from its English counterpart of mortgage. The paper posits that since the pledge was devised by our forefathers as a means to raise needed capital for development, it is imperative that impediments to the efficacy of the pledge be removed so as to serve the need of our time. The paper explored the use of legislative intervention as a remedy but this is hard to achieve because law relating to land is deeply entrenched in the Constitution. The other way is for the court to view a pledge essentially as a contract; and where it is so viewed, the issue of accountability of the pledgee and perpetual redeemability of pledge should be determined on the basis of the particular custom and contract of the parties over and above any other consideration.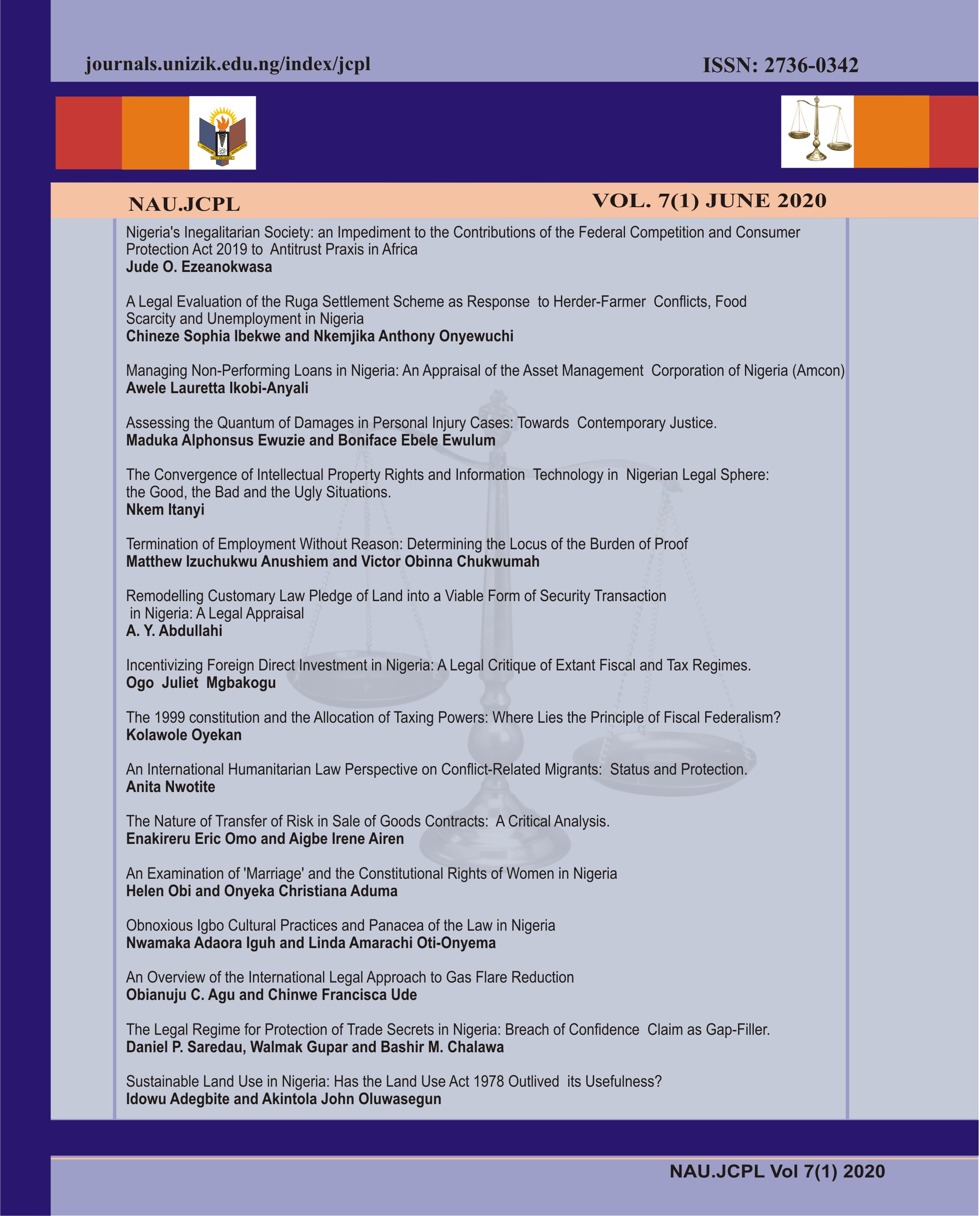 Downloads