AN INTERNATIONAL HUMANITARIAN LAW PERSPECTIVE ON CONFLICT-RELATED MIGRANTS: STATUS AND PROTECTION
Keywords:
Migrants, Armed Conflict, Geneva Conventions, International Humanitarian Law, Protection
Abstract
Migration is one out of the many global issues arising from the situations of armed conflicts. Although migration cuts across peace and wartimes, conflict-related migrations are relatively more common because of the terror and threat associated with armed conflicts. This is very evident in the increase incidences of indiscriminate attacks against civilians and civilian objects characterizing contemporary armed conflicts. The unsavory consequences of conflicts facilitate the movement of civilians in search of safety. Unfortunately, the sanctuary these migrants seek in other countries often proves elusive as they are sometimes trapped in other armed conflicts and made more vulnerable. This Article is informed by the fact that incidences of conflict induced migrations expose innocent civilians to more attacks, abuses and negative treatments thereby raising questions as to their status and protection in International Humanitarian Law. Adopting doctrinal method of legal research, this Article examined the status of conflict-related migrants in International Humanitarian Law with particular reference to the Geneva Conventions' regime. It further considered the protection accorded conflict-related migrants in International Humanitarian Law. The Article argued that conflict-related migrants not taking active part in armed conflict are civilians entitled to protection. Hence, the paper contended that acts of violence against conflict-related migrants constitute a violation of International Humanitarian Law. However, the paper found that the reality of migration makes conflict-related migrants more vulnerable and their protection more difficult. To address this challenge, the paper recommended among other things peacetime measures such as the dissemination of the rules of International Humanitarian Law among members of armed forces, so as to reduce the incidence of violations facilitating migration. It also recommended the provision of stricter sanctions for the violation of the rules of humanitarian law facilitating migration, through domestic legal framework.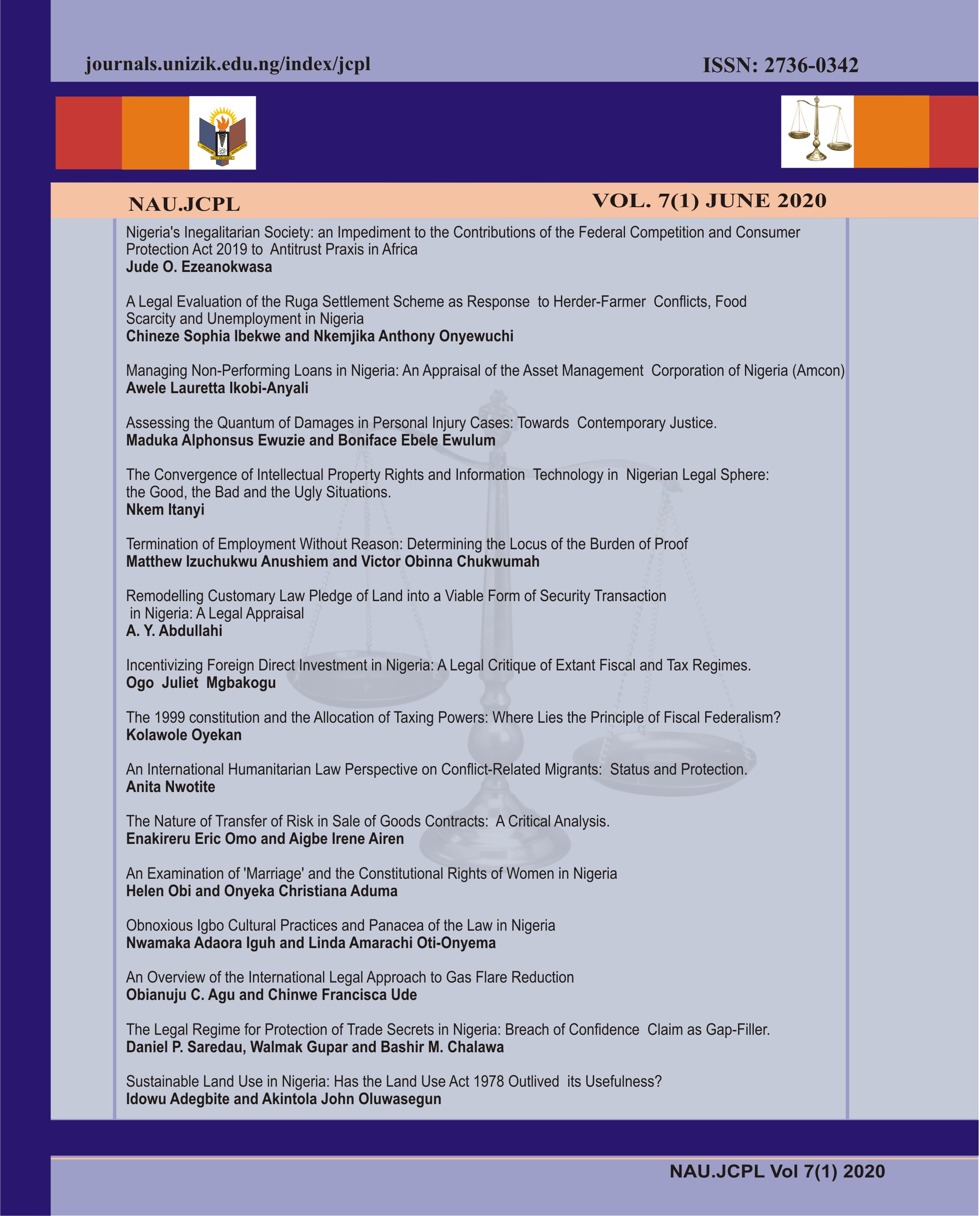 Downloads