AN EXAMINATION OF 'MARRIAGE' AND THE CONSTITUTIONAL RIGHTS OF WOMEN IN NIGERIA
Keywords:
Marriage, Constitutional Rights, Women, Nigeria
Abstract
Ordinarily, marriage is a union of spouses in a consensual and contractual relationship
recognized by law .It is an intimate union and equal partnership of a man and a woman which
comes to us from God. What is known as marriage differs appreciably in tune with different
religious institutions, cultures and legal regimes. Under any of these, marriage is the basis for
family creations and ties, while the family forms the unit of the society. The quest for the respect
of human rights of women has occupied world agenda for many decades now and the
aberrations even though gradually ending, still persist in some cultures, Nigeria inclusive. The
Constitution is a baseline for human rights protection and these rights are outlined in Chapter IV
and II of the 1999 Constitution of the Federal Republic of Nigeria. This paper seeks to examine
the various forms of marriages in Nigeria and how far they have eroded or protected, the human
rights of women in Nigeria using the doctrinal methodology and comparative analysis as tools
with case law, authorities from experts and internet materials as sources.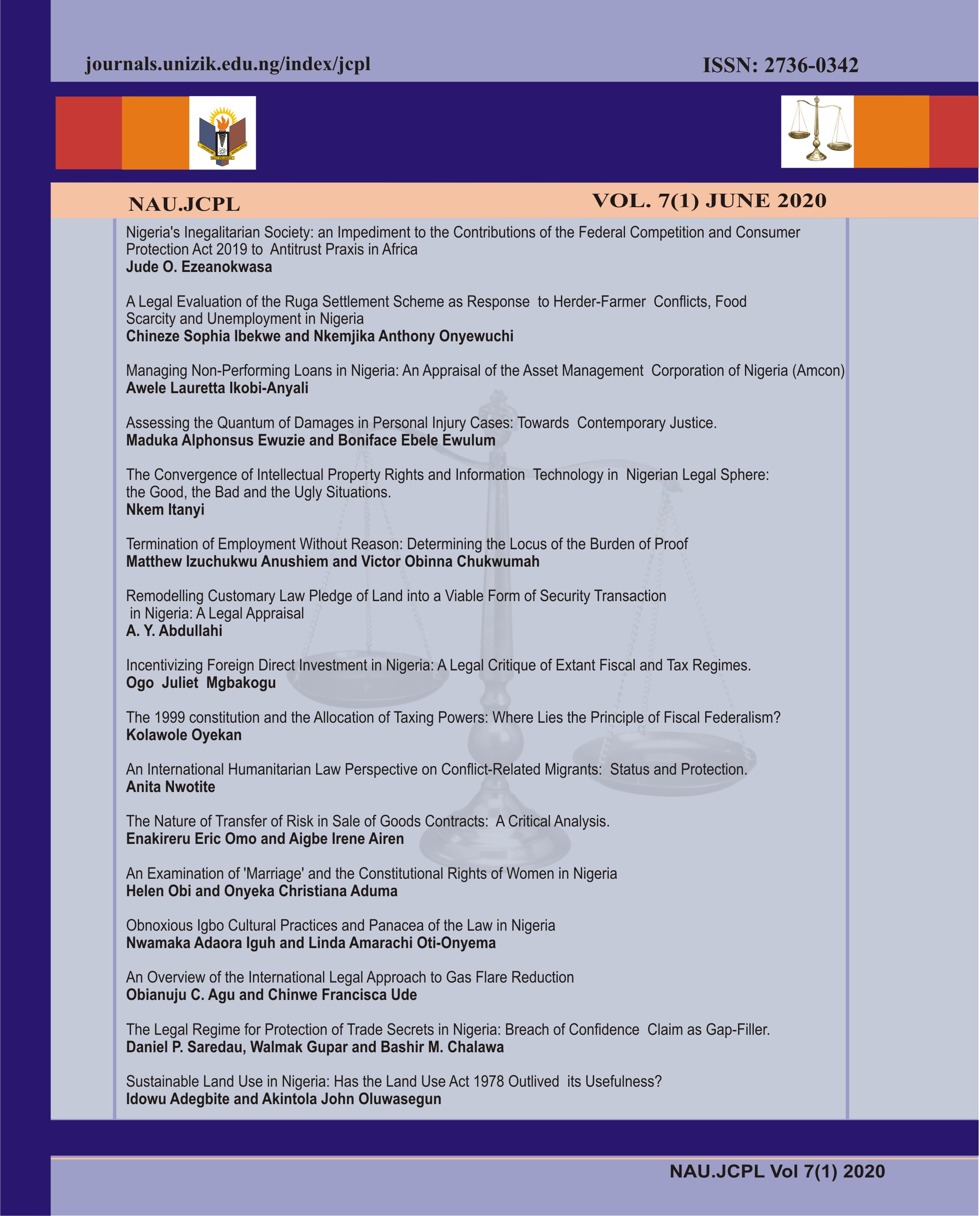 Downloads