AN OVERVIEW OF THE INTERNATIONAL LEGAL APPROACH TO GAS FLARE REDUCTION
Keywords:
gas flaring, environment, oil and gas exploration and production, energy
Abstract
Nigeria is a developing country and one of the largest gas flaring countries in the world. Over the years, the country has been gravely affected by the adverse effects of gas flaring. Flaring of associated gas has global environmental, economic, social and health implications. This realization, has led to a global reaction to reduce gas flaring volumes. The International community has sought to address the impact of gas flaring through some conventions and policies with the belief that this would reduce gas flaring. Despite being signatory to various international conventions and treaties with the aim of ameliorating the deficiencies in its environmental governance and energy sector, it is discouraging to know that gas is still being flared on a daily basis in Nigeria. This paper examines the international regimes on the reduction of gas flaring, the measures taken at the international level to mitigate the incidences of gas flaring and its attendant effects on our environment. It reviews the existing legal framework and policy direction in this regard and makes recommendations for improved and sustained gas utilization for electricity generation, industrial and domestic utilization of gas.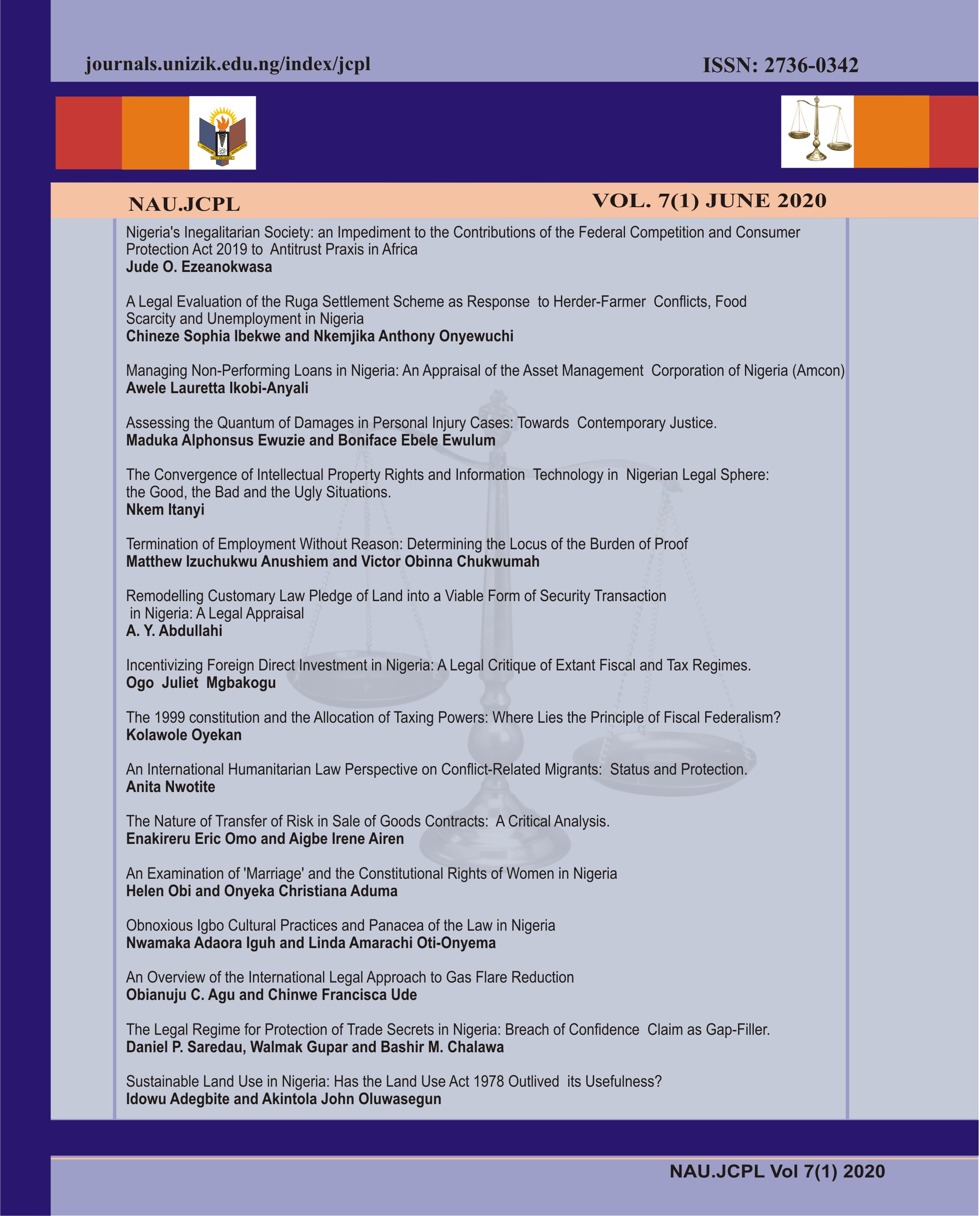 Downloads