OBNOXIOUS IGBO CULTURAL PRACTICES AND PANACEA OF THE LAW IN NIGERIA.
Keywords:
Law, Culture, Obnoxious Practices, Society
Abstract
Cultural practices in Africa date back to antiquity and vary from place to place within the same
continent, country or community. Nigeria as a multi-cultural nation has about 350 ethnic groups
including the Igbo society with diverse cultures and traditions. Culture which generally depicts
the totality of the way of life of people has been found to be an integral part of the human race.
Due to their indispensable influence on the existence, growth and development of its subjects, a
need to constantly examine and where necessary review the contents of the cultural practices
arises. Though these practices have been beneficial to the society in moulding the character of
individuals, in the course of time, it has been discovered that some of them are obnoxious in
nature. This paper aims at identifying: these obnoxious practices in the Igbo culture, how they
hinder growth and development in the Society, economically and otherwise and the need to check
them through instrumentality of the law. The methodology adopted in the paper is the doctrinal
method of legal research approach. The paper found that there are extant laws prohibiting these
obnoxious practices which have been underutilized and recommended the establishment of more
viable institutions for proper implementation of these laws.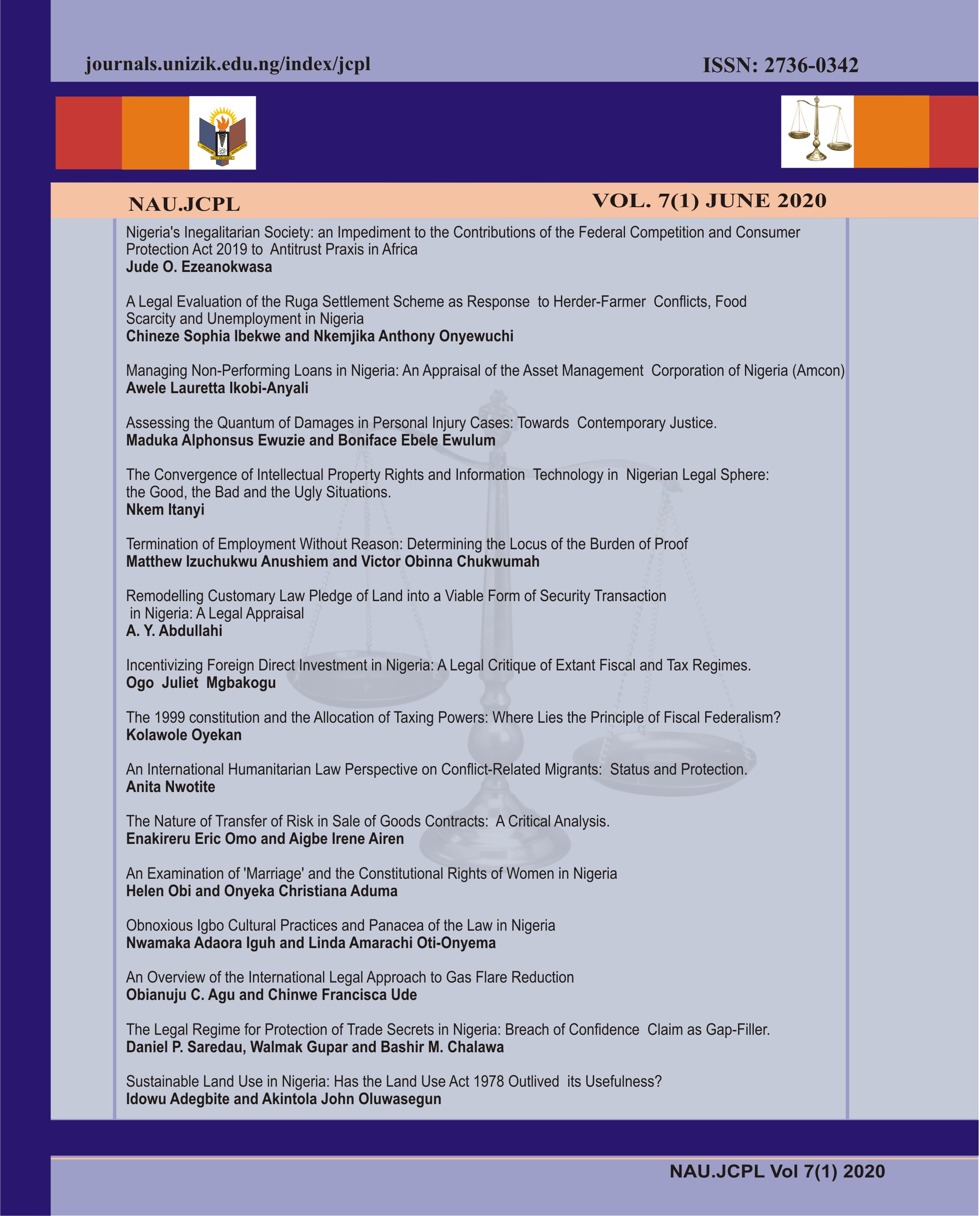 Downloads