THE LEGAL REGIME FOR PROTECTION OF TRADE SECRETS IN NIGERIA: BREACH OF CONFIDENCE CLAIM AS GAP-FILLER
Keywords:
Breach of Confidence, Trade Secrets, Intellectual Property, Nigeria
Abstract
Trade secrets are the less prominent members of the intellectual property family. Copyright and patents, because they are visible in the public domain, and easily identified with advancements in science and art and with innovations and inventions, are more prominent. However, trade secrets are equally crucial, and are especially central to trade and commerce but by their very nature, they are kept confidential and away from the public domain. This work explicates the nature of trade secrets and the legal regime for their protection in Nigeria. The aim is to tease out the salient features of trade secrets, assess the legal regime for their protection in Nigeria, and examine the centrality of breach of confidence claims in that regard. The research method utilised is doctrinal while research design in discursive and analytical. The work finds that Nigeria has no comprehensive statute for protecting trade secrets, and in the absence of contractual undertakings, resort is made to the equitable claim in breach of confidence as a gap-filler. In concluding, the work delineates the imperative for the enactment of trade secret legislation in Nigeria, in view of the centrality of trade secrets to trade and commerce for the development of the country.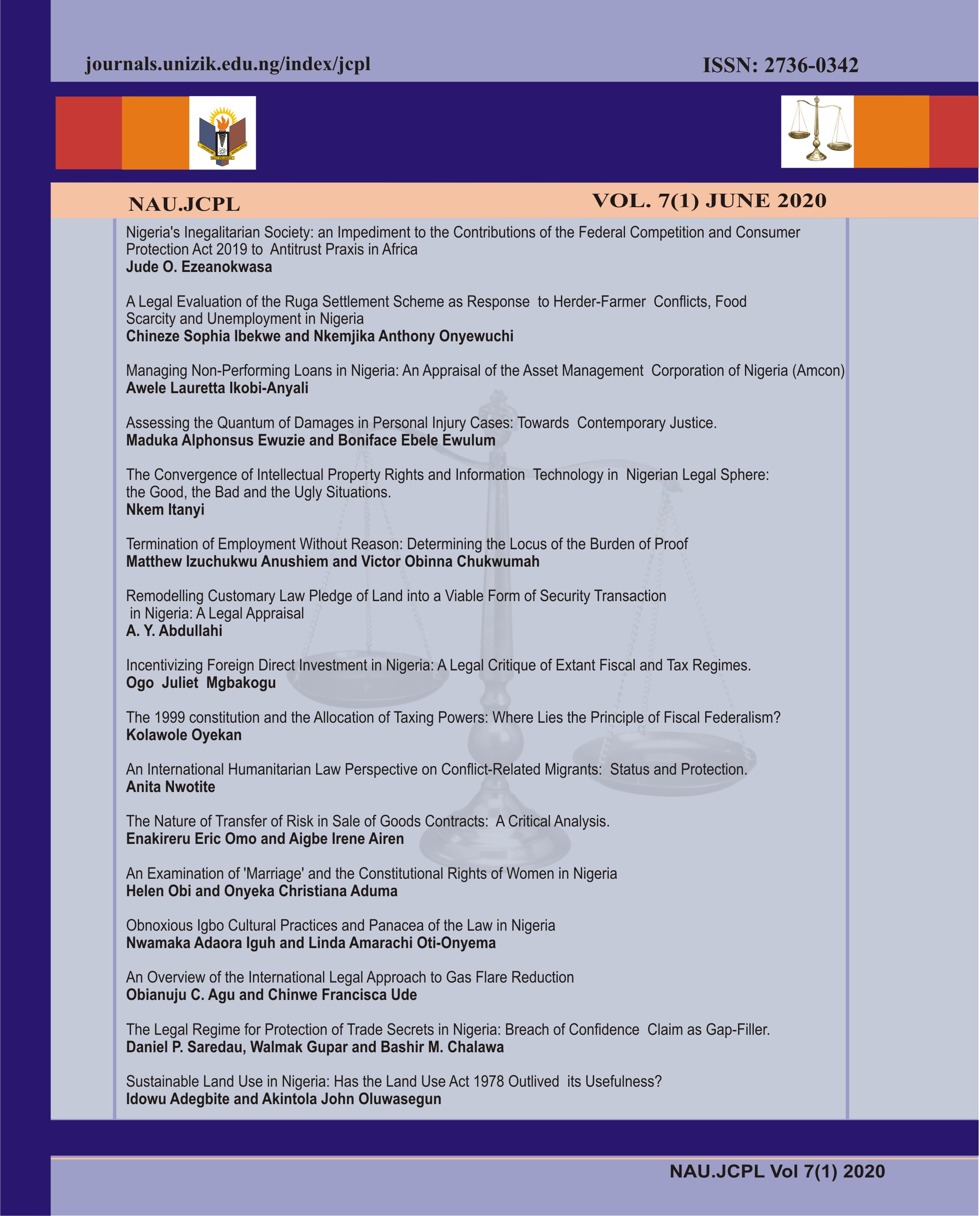 Downloads