SUSTAINABLE LAND USE IN NIGERIA: HAS THE LAND USE ACT 1978 OUTLIVED ITS USEFULNESS?
Keywords:
Sustainable Land Use, Land Use Act, Land Use Objectives, Availability of Land
Abstract
Land is fundamental to the sustainable development of any nation. It is more so in Nigeria
because agriculture, mining, oil and gas and other means of sustaining the economy are based
on sustainable land use. The Nigerian Land Use Act (LUA) enacted in 1978 principally has the
goal of achieving sustainable land use through an enhanced registration, security of title to land
and making land available for government use and for public purposes. There are ongoing
debates for the review, reforms or repeal of the LUA because of its restrictive norms and
ineffective institutional policies. This paper examines the central question implicit in the debate
as to whether or not the LUA has cured the mischief to which it was directed and if not whether it
has outlived its usefulness. The paper compared the LUA with the position in Malawi, Kenya and
other jurisdictions and concludes that outright repeal of the LUA would not lead to sustainable
land use for economic and national development; rather the recondite aspects of the Act relating
to registration of title, quick dispensation of land related disputes and necessary amendments
should be addressed to bring it in line with global best practices.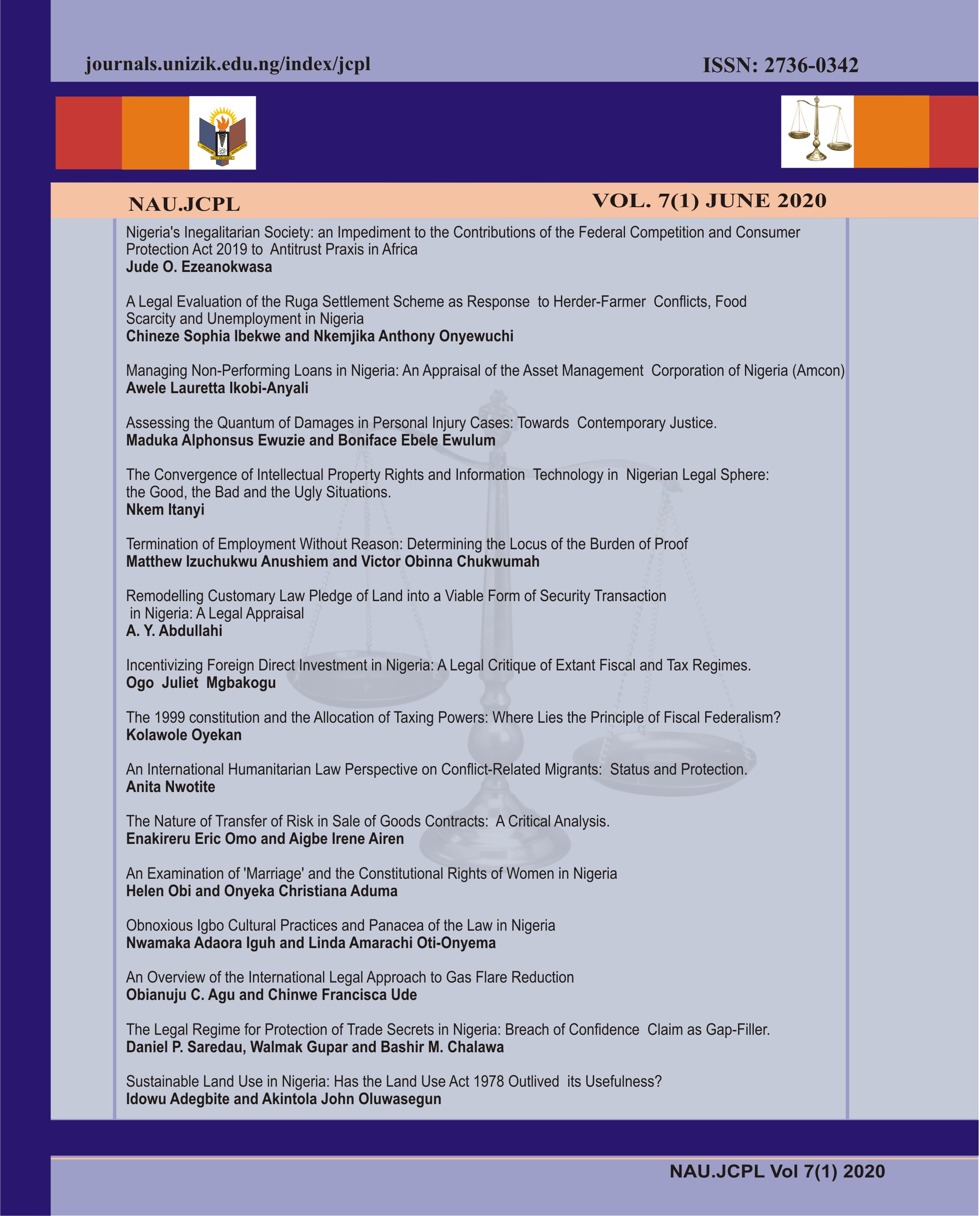 Downloads